African Development Bank (ADB)
Banque africaine de développement (BAD)
Banco Africano de Desarrollo

Search Open Yearbook
This information is part of the Open Yearbook, a free service of UIA's subscription-based Yearbook of International Organizations (YBIO). It includes profiles of non-profit organizations working worldwide in all fields of activity. The information contained in the profiles and search functionality of this free service are limited.
The full-featured Yearbook of International Organizations (YBIO) includes over 72,500 organization profiles, additional information in the profiles, sophisticated search functionality and data export. For more information about YBIO, please click here or contact us.
The UIA is a leading provider of information about international non-profit organizations. The aim of the Open Yearbook is to promote the activities of international non-governmental organizations (INGOs) and intergovernmental organizations (IGOs).
Contact Details
Available with paid subscription only.
History
4 Aug 1963, Khartoum (Sudan), on adoption of 'Agreement Establishing the African Development Bank', signed by African governments and entered into force 10 Sep 1964. First meeting of Board of Governors held 4-7 Nov 1964, Lagos (Nigeria). The Bank began operations on 1 July 1966. Initially only independent African state were eligible to become ADB members. Following amendment of the establishment agreement, 7 May 1982, Lusaka (Zambia), membership was opened to non-regional countries. ADB is also known by English initials AfDB. Statutes registered in 'UNTS 1/21052'. Under Article 8 of the agreement establishing ADB, the Bank is authorized to establish or be entrusted with the administering and managing special funds which are consistent with its purposes and functions. In conformity with these provisions, African Development Fund (ADF) was established with non-African states, 29 Nov 1972, Abidjan (Côte d'Ivoire), and Nigeria Trust Fund (NTF), with the Nigerian Government, Feb 1976. The African Development Bank Group (ADB Group) was set up 29 Nov 1972, Abidjan; it currently comprises ADB, ADF and NTF.
Aims
Promote sustainable economic development and social progress in Africa by mobilizing and allocating resources for investment in Member Countries and providing policy advice and technical assistance to support development efforts, particularly for projects that have the strongest poverty reduction impact on the economies and can improve the living conditions of the population.
Available with paid subscription only.
Activities
Grants non-concessional loans to finance projects and programmes in African member countries, financial charges reflecting the direct cost of funds. Maturities range from 12 to 20 years, including grace periods of up to 5 years. Projects, programmes and studies normally concern several member States or are designed to make their economies increasingly complementary and to bring about an orderly expansion of their foreign trade, namely agricultural, public utilities, transport and communication, industry or social sectors. Non-project lending includes provision of structural adjustment and policy-based loans and various forms of technical assistance and advice.
Current operational priorities:
• 'Infrastructure' - make investments, especially for transport, power and ICT; secure demonstrable public benefit by improving growth, productivity, employment and access to market opportunities and essential services, particularly where required to accelerate progress toward the MDGs; exercise leadership in the continental initiatives (NEPAD, ICA); accelerate access to improved rural water and sanitation services while addressing the needs of Africa's growing peri-urban and urban populations;
• 'Governance' - strengthen governance in key areas linked directly to core operational priorities, particularly strengthening transparency and accountability in the management of public resources, at country, sector and regional levels, with special attention to fragile states and natural resources management; choice and mix of instruments are tailored to country circumstances, combining budget support, institution strengthening projects, non-lending operations, and analytical and advisory work;
• 'Private Sector Development' - effectively seek to utilize its integrated structure by having sovereign, sub-sovereign and son-sovereign instruments at its disposal, including concessionary resources under ADF, to promote private sector led growth; strengthen the articulation of the development case and expected results for specific transactions and will develop a model to ensure appropriate assessment of development impact; operational focus on infrastructure, industry and services, financial intermediation and microfinance/SMEs;
• 'Higher Education, Technology and Vocational Training' - invest to upgrade and rehabilitate existing facilities including national and regional centres of excellence to provide quality tertiary level training to improve the conditions for scientific and technological innovations; develop partnerships with the private sector to design and implement projects to sustain economic and social growth in the RMCs; support technical and vocational education and training operations to build skills to address chronic high unemployment.
ADB administers: Arab Oil Fund and Nigeria Trust Fund, set up by Algeria and Nigeria respectively in their roles as members of Organization of the Petroleum Exporting Countries (OPEC); Special Emergency Assistance Fund for Drought and Famine in Africa (SEAF); Special Relief Fund. It was instrumental in setting up:
• Africa Project Development Facility (APDF);
• African Business Roundtable (ABR);
• The African Capacity Building Foundation (ACBF);
• African Export-Import Bank (Afreximbank);
• African Industrial Development Fund (AIDF) (with OAU);
• African Management Services Company (AMSCO);
• African Reinsurance Corporation (AFRICA RE) (with OAU);
• Association of African Development Finance Institutions (AADFI);
• Association of African Trading Enterprises (ASATRADE);
• Company for Habitat and Housing in Africa (Shelter-Afrique) (ADB is currently a Class 'B' shareholder member);
• Federation of African Consultants (FEAC);
• Joint Africa Institute (JAI) (with IMF and IBRD);
Structure
Available with paid subscription only.
Languages
English, French.
Staff
Available with paid subscription only.
Financing
Available with paid subscription only.
Relations with Inter-Governmental Organizations
Relations with 122 inter-governmental organizations.
More detailed data available with paid subscription.
Relations with Non-Governmental Organizations
Relations with 68 non-governmental organizations.
More detailed data available with paid subscription.
Publications
Available with paid subscription only.
Members
Members in 77 countries
More detailed data available with paid subscription.
Type I Classification
Available with paid subscription only.
Type II Classification
Available with paid subscription only.
Subjects *
UN Sustainable Development Goals **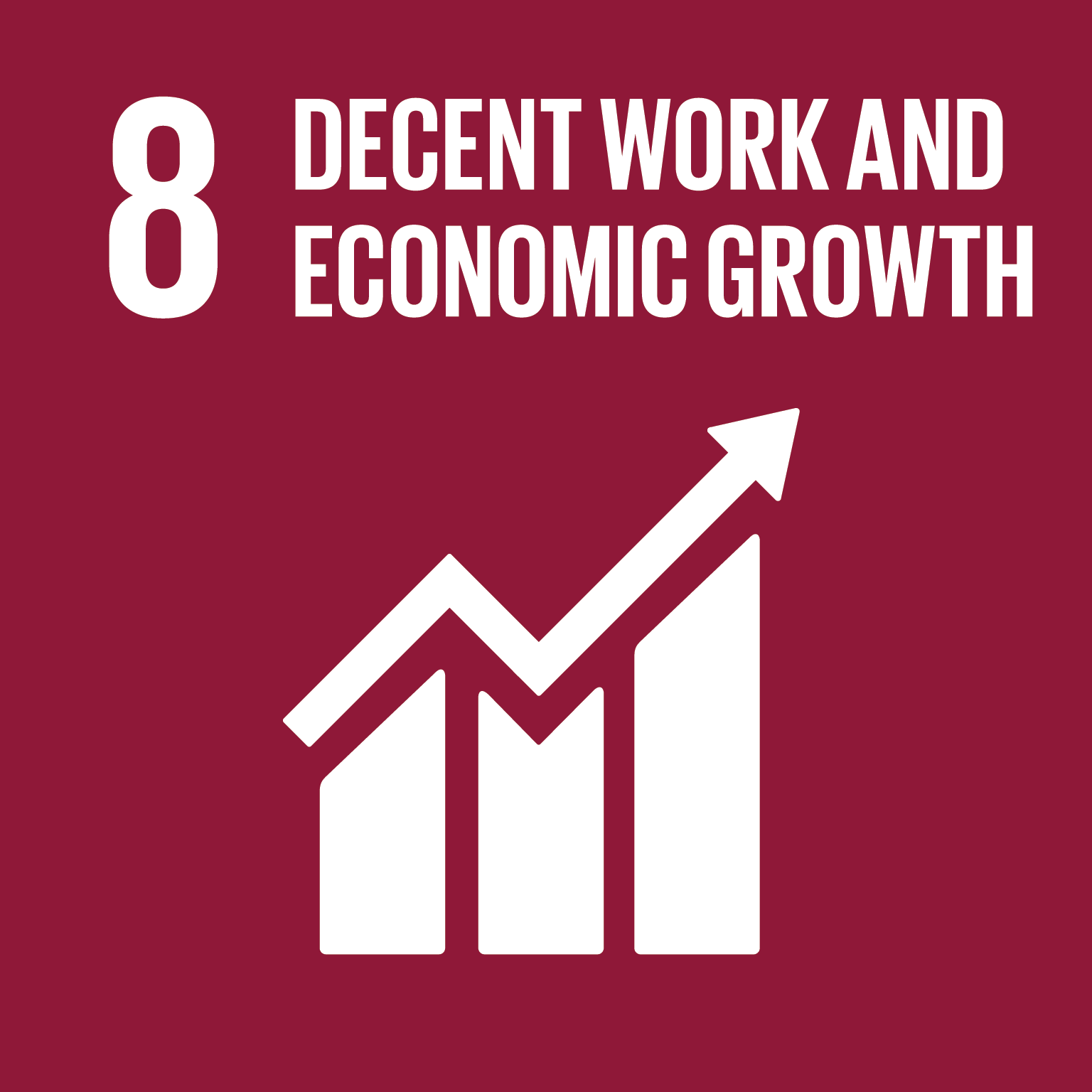 UIA Org ID
F0018
Last News Received
2014
* Subject classification is derived from the organization names and aims.
** UN SDGs are linked to the subject classification.


Terms of Use

UIA allows users to access and make use of the information contained in its Databases for the user's internal use and evaluation purposes only. A user may not re-package, compile, re-distribute or re-use any or all of the UIA Databases or the data* contained therein without prior permission from the UIA.

Data from database resources may not be extracted or downloaded in bulk using automated scripts or other external software tools not provided within the database resources themselves. If your research project or use of a database resource will involve the extraction of large amounts of text or data from a database resource, please contact us for a customized solution.

UIA reserves the right to block access for abusive use of the Database.

* Data shall mean any data and information available in the Database including but not limited to: raw data, numbers, images, names and contact information, logos, text, keywords, and links.