International Federation of Library Associations and Institutions (IFLA)
Fédération internationale des associations de bibliothécaires et des bibliothèques
Federación Internacional de Asociaciones de Bibliotecarios y de Bibliotecas
Internationaler Verband der bibliothekarischen Vereine und Institutionen
Mezdunarodnaja Federacija Bibliotecnyh Associacij i Ucrezdenij

Search Open Yearbook
This information is part of the Open Yearbook, a free service of UIA's subscription-based Yearbook of International Organizations (YBIO). It includes profiles of non-profit organizations working worldwide in all fields of activity. The information contained in the profiles and search functionality of this free service are limited.
The full-featured Yearbook of International Organizations (YBIO) includes over 72,500 organization profiles, additional information in the profiles, sophisticated search functionality and data export. For more information about YBIO, please click here or contact us.
The UIA is a leading provider of information about international non-profit organizations. The aim of the Open Yearbook is to promote the activities of international non-governmental organizations (INGOs) and intergovernmental organizations (IGOs).
Contact Details
Available with paid subscription only.
History
30 Sep 1927, Edinburgh (UK), at 50th Anniversary Conference of the British Library Association, as International Federation of Library Associations -- Fédération internationale des associations de bibliothécaires (FIAB) -- Internationaler Verband der Bibliothekar-Vereine, when representatives of 15 countries signed the resolution. Statutes adopted 1929, Rome (Italy); modified: 1930; 1964; 1967. Statutes changed and present name adopted at 42nd Council meeting, 23 Aug 1976, Lausanne (Switzerland); Statutes amended at the following Council meetings: 49th, 21 and 26 Aug 1983, Munich (Germany FR); 51st, 18 Aug 1985, Chicago IL (USA); 53rd, 16 Aug 1987, Brighton (UK) 1987; 55th, 20 Aug 1989, Paris (France). New Statutes adopted, 14 Aug 2008; Québec QC (Canada). Rules of Procedure adopted by the Council, 27 Aug 1979; amended by the Council in 1983, 1985, 1987, 1989, 1993, 2001. Registered in accordance with Dutch law.
Aims
Promote high standards of delivery of library and information services; encourage widespread understanding of the value and importance of high quality library and information services in the private, public and voluntary sectors; represent the interests of members worldwide; encourage appropriate forms of association with IFLA in countries where library associations are non-existent or too weak to take an active part in international activity.
Available with paid subscription only.
Activities
/Basic functions/ carried out by Divisions and Sections: providing expert advice and assistance in planning and developing library services; directing funds from UNESCO, from foundations and from similar sources into practical projects for development of libraries and library organizations; studies and activities to advance world-wide membership and activity; organizing annual conference, including workshops and seminars; sponsoring continuing education seminars. Current priorities: use of high technology - computers, databases for management; intensifying programme for Third World development; education and training; preservation and conservation; bibliographic control.
/Core activities/ (5) directly through IFLA to meet the requirements of the information community:
I. Action for Development through Libraries Programme (ALP) - delivers community-led change through training programmes, online learning activities and other opportunities, and access to IFLA's international network. Main programmes (2): Building Strong Library Associations; Small Projects.
II. Committee on Copyright and other Legal Matters (CLM) advises IFLA and constituent groups with respect to: copyright and intellectual property; economic and trade barriers to the acquisition of library materials; disputed claims of ownership of library materials; authenticity of electronic texts; subscription and license agreements; other legal matters of international significance to libraries and librarianship. Aims to ensure that views of the profession and, especially, of library users are heard in international arenas determining copyright legislation.
III. Committee on Free Access to Information and Freedom of Expression (FAIFE) defends and promotes basic human rights, as defined in Article 19 of the UN Universal Declaration of Human Rights, by furthering free access to information and freedom of expression in all aspects directly or indirectly related to libraries or librarianship. Monitors the state of intellectual freedom within the library community worldwide, supports IFLA policy development and cooperation with other international human rights organizations and responds on IFLA's behalf to violation of free access to information and freedom of expression.
IV. Preservation and Conservation (PAC), launched in 1986, Vienna (Austria), at Conference on the Preservation of Library Materials sponsored by the Conference of Directors of National Libraries, IFLA and UNESCO. PAC network is managed by PAC Focal Point, Paris (France), an International Centre which also acts as the Regional Centre for Western Europe, Middle East and Africa. There are 5 further Regional Centres - in Washington DC (USA), Caracas (Venezuela), Tokyo (Japan), Canberra (Australia) and Moscow (Russia). Main working rules are defined in an agreement between IFLA and each centre. Each centre is independent, acting according to concerns identified in its geographical area while agreeing with objectives of the PAC Core Programme and cooperating with other centres through publications, seminars and conferences.
V. UNIMARC, successor to the UBCIM Core Activity in the part related to International MARC, coordinates activities to develop, maintain and promote the Universal MARC format (UNIMARC), originally created by IFLA to facilitate international exchange of bibliographic data. Permanent UNIMARC Committee maintains and updates UNIMARC, now a set of four formats - Bibliographic, Authorities, Classification and Holdings.
Grants, funds and fellowships set up under the auspices of the Governing Board and administered by IFLA: IFLA/OCLC Early Career Development Fellowship; Guust van Wesemael Literacy Prize; Hans-Peter Geh Grant for Conference Participation; Margreet Wijnstroom Fund for Regional Library Development; Dr Shawky Salem Training Grant.
Structure
Available with paid subscription only.
Languages
Arabic, Chinese, English, French, German, Russian, Spanish.
Staff
Available with paid subscription only.
Financing
Available with paid subscription only.
Consultative Status
United Nations Economic and Social Council (ECOSOC) (Ros C); United Nations Educational, Scientific and Cultural Organization (UNESCO) (Associate Status); World Intellectual Property Organization (WIPO) (Permanent Observer Status).
Relations with Inter-Governmental Organizations
Relations with 10 inter-governmental organizations.
More detailed data available with paid subscription.
Relations with Non-Governmental Organizations
Relations with 22 non-governmental organizations.
More detailed data available with paid subscription.
Publications
Available with paid subscription only.
Information Services
Available with paid subscription only.
Members
Members in 0 countries
More detailed data available with paid subscription.
Type I Classification
Available with paid subscription only.
Type II Classification
Available with paid subscription only.
Subjects *
UN Sustainable Development Goals **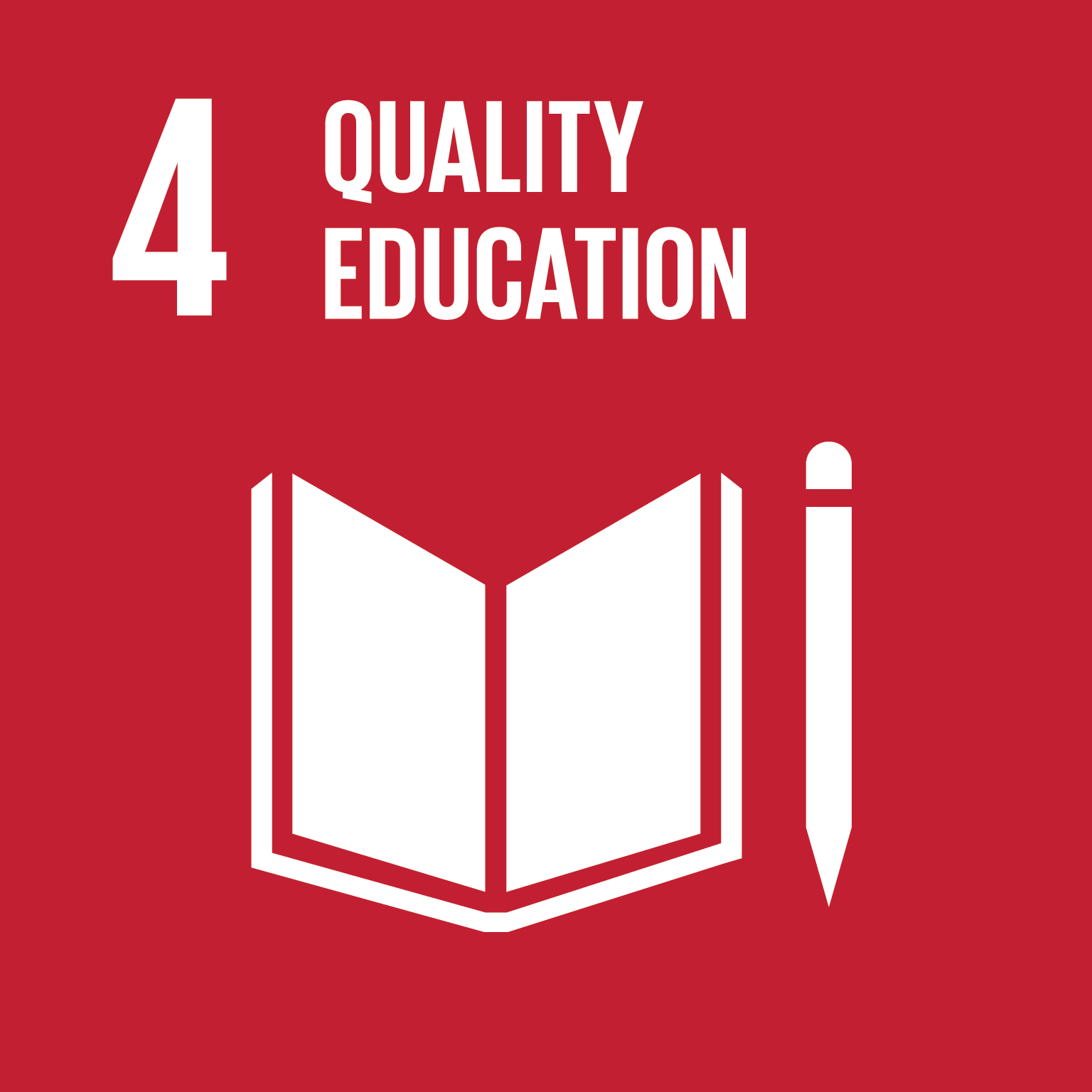 UIA Org ID
A1945
Last News Received
2019
* Subject classification is derived from the organization names and aims.
** UN SDGs are linked to the subject classification.


Terms of Use

UIA allows users to access and make use of the information contained in its Databases for the user's internal use and evaluation purposes only. A user may not re-package, compile, re-distribute or re-use any or all of the UIA Databases or the data* contained therein without prior permission from the UIA.

Data from database resources may not be extracted or downloaded in bulk using automated scripts or other external software tools not provided within the database resources themselves. If your research project or use of a database resource will involve the extraction of large amounts of text or data from a database resource, please contact us for a customized solution.

UIA reserves the right to block access for abusive use of the Database.

* Data shall mean any data and information available in the Database including but not limited to: raw data, numbers, images, names and contact information, logos, text, keywords, and links.