The UIA is a leading provider of information about international non-profit organizations. It has long been our pursuit to find new ways of making this information more freely and widely available. A variety of resources and information is already available through our website and online databases.
You can help us in this pursuit by making a donation to support our work.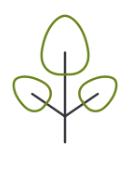 For every donation received, UIA will in turn donate 10% to sponsor tree-planting via the Jane Goodall Institute Belgium asbl/vzw.
Our sincere thanks,
The UIA Secretariat
Donations may be tax-deductible. Please check with the relevant tax authority in your country.
Other Ways You Can Support Our Work