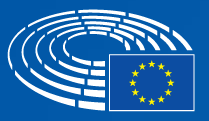 European Parliament (EP)
Parlement européen (PE)
Parlamento Europeo (PE)
Europäisches Parlament (EP)
Parlamento Europeu (PE)
Europees Parlement (EP)
Europaparlamentet (EP)
Europa-Parlamentet (EP)
Euroopan Parlamentti
Evropaiko Kinovulio (EK)
Parlaimint na hEorpa
Evropsky Parlament
Európsky Parlament
Európai Parlament
Parlament Europejski
Evropski Parlament
Eruoopa Parlament
Eiropas Parlaments
Europos Parlamentas
Parlament Ewropew
Europski Parlament
Parlamentul European

Search Open Yearbook
This information is part of the Open Yearbook, a free service of UIA's subscription-based Yearbook of International Organizations (YBIO). It includes profiles of non-profit organizations working worldwide in all fields of activity. The information contained in the profiles and search functionality of this free service are limited.
The full-featured Yearbook of International Organizations (YBIO) includes over 72,500 organization profiles, additional information in the profiles, sophisticated search functionality and data export. For more information about YBIO, please click here or contact us.
The UIA is a leading provider of information about international non-profit organizations. The aim of the Open Yearbook is to promote the activities of international non-governmental organizations (INGOs) and intergovernmental organizations (IGOs).
Contact Details
URL: http://www.europarl.europa.eu/

More detailed data available with paid subscription.
Founded
1958-03-19 Strasbourg France
History
Established at 1st meeting, replacing and extending the Common Assembly of the European Coal and Steel Community -- Assemblée commune de la Communauté européenne du charbon et de l'acier, which had held its first session 10 Sep 1952, Strasbourg.
Treaty Establishing the European Economic Community (Treaty of Rome) and T-XT5766 - Treaty Establishing the European Atomic Energy Community (Treaty of Rome) stipulated that the European Parliament would eventually be elected by direct universal suffrage. The draft 'Convention on Direct Elections', which was prepared by Parliament in 1960, was never adopted by the Council but Heads of Government agreed in principle to direct elections in Dec 1974, Rome (Italy), and in Jan 1975 the E-XE7976 - European Council confirmed that first direct elections would take place in 1978 (later postponed until 1979). In Jul 1976, Council decided on the number and allocation of seats in the elected Parliament and on 20 Sep 1976, Council approved and signed the 'Act concerning the election of the representatives of the Assembly by direct universal suffrage' which entered into force 1 Jul 1978, after ratification by all member states. On 7 and 10 Jun 1979 the citizens of the Community elected their representatives to the European Parliament for the first time; prior to this date, members were appointed by national parliaments from among their own members. The new Parliament met on 17 Jul 1979 in Strasbourg. Elections held in Greece, Oct 1981. Direct elections held in all member countries, 14-17 Jun 1984, and every 5 years since.
The T-XT8633 - Single European Act (SEA) made the name "European Parliament" official. Until 2009, Parliament was an institution of H-XF0662 - European Communities (EC). Since T-XT2073 - Treaty of Lisbon came into force, 2009, the Parliament is an institution of F-XF2147 - European Union (EU). The EP adopted a draft treaty on the European Union, 14 Feb 1984. The Union itself came to fruition under the T-XT9113 - Treaty on European Union (Maastricht Treaty), signed 7 Feb 1992 and into force 1 Nov 1993. The Maastricht Treaty introduced the co-decision procedure giving Parliament an equal say with the E-XE3068 - Council of the European Union in some areas of legislation and gave Parliament the power to approve the E-XE2442 - European Commission (EC) as a whole. The T-XT9706 - Treaty of Amsterdam, 1 May 1999, simplified and broadened the application of the co-decision law-making procedure and gave Parliament the right to approve the Commission president. With active involvement of MEPS, the T-XT0096 - Charter of Fundamental Rights of the European Union was proclaimed, 7 Dec 2000. Parliament played an active role in the U-XF6255 - Convention on the Future of Europe, which produced a draft Constitution for Europe, Europe 2003. The T-XT0128 - Nice Treaty of Feb 2003 further reformed EU institutions and extended application of co-decision. The Lisbon Treaty completed reform of the EU, made Charter of Fundamental Rights binding and put Parliament on an equal decision-making footing with EU governments in most legal areas through T-XT5765 - Treaty on the Functioning of the European Union (TFEU).
Aims
Serve as a forum for political debate and decision-making at the EU level; promote democratic decision-making in Europe; support the fight for democracy, freedom of speech and fair elections in Europe and worldwide; act as a co-legislator, sharing with the Council the power to adopt and amend legislative proposals, and decide on the EU budget; supervise the work of the Commission and other EU bodies; cooperate with national parliaments of EU countries to get their input.
Events
836 past events available with paid subscription only.
Activities
Available with paid subscription only.
Structure
Seat located in Strasbourg (France) where the 12 monthly plenary part-sessions are held, including the session at which the decision on the annual EU budget is taken. E-XE2442 - European Commission (EC) and E-XE3068 - Council of the European Union take part in the sittings so as to facilitate collaboration between institutions in the decision-making process. Additional part-sessions, and parliamentary committee meetings held in Brussels (Belgium). Secretariat and back-up departments located in Luxembourg (Luxembourg).
'Political bodies': Bureau, comprising President and 14 Vice-Presidents; Conference of Presidents, composed of President and the political group chairs; Quaestors (5), responsible for members' administrative and financial business; Conference of Committee Chairs; Conference of Delegation Chairs. Terms of office of President, Vice-Presidents, Quaestors and committee and delegations chairs is 2.5 years.
'Committees' (20), consisting of 25 to 71 MEPS, including a chair, bureau and secretariat: AFET - Foreign Affairs, including 2 sub-committees (DROI - Human Rights, SEDE - Security and Defence); DEVE - Development; INTA - International Trade; BUDG - Budgets; CONT - Budgetary Control; ECON - Economic and Monetary Affairs; EMPL - Employment and Social Affairs; ENVI - Environment, Public Health and Food Safety; ITRE - Industry, Research and Energy; IMCO - Internal Market and Consumer Protection; TRAN - Transport and Tourism; REGI - Regional Development; AGRI - Agriculture and Rural Development; PECH - Fisheries; CULT - Culture and Education; JURI - Legal Affairs; LIBE - Civil Liberties, Justice and Home Affairs; AFCO - Constitutional Affairs; FEMM - Women's Rights and Gender Equality; PETI - Petitions.
'Delegations' (39) - interparliamentary delegations and delegations to joint parliamentary committees, parliamentary cooperation committees and multilateral parliamentary assemblies. Parliament also sends a delegation to F-XE9068 - ACP-EU Joint Parliamentary Assembly.
'Political groups' (currently 7) - members sit according to their political affinities in transnational group, not by nationality: F-XF2703 - Group of the European People's Party - Christian Democrats (EPP) - Christian Democrats; F-XF2702 - Group of the Progressive Alliance of Socialists and Democrats in the European Parliament (S and D); F-XJ2312 - European Conservatives and Reformists Group (ECR); Group of the F-XF2706 - Renew Europe; F-XF3739 - The Left in the European Parliament (The Left); F-XE6091 - Group of the Greens - European Free Alliance (Greens/EFA); F-XM4322 - Europe of Nations and Freedom Group (ENF).
'Intergroups' can be formed by members from any political group and any committee, with a view to holding informal exchanges of views on particular subjects and promoting contact between members and civil society.
'European political parties': European People's Party; Party of European Socialists; Alliance of Liberals and Democrats for Europe; European Green Party; Alliance of European Conservatives and Reformists; Party of the European Left; Movement for a Europe of Liberties and Democracy; European Democratic Party; European Free Alliance; European Alliance for Freedom; Alliance of European National Movements; European Christian Political Movement; EU Democrats. These supranational parties work in close cooperation with the corresponding political groups in the European Parliament.
'Secretariat': comprises: Office of the Secretary-General; Directorates-General (12) - Presidency; Internal Policies of the Union; External Policies of the Union; Parliamentary Research Services; Communication; Personnel; Infrastructure and Logistics; Translation; Interpretation and Conferences; Finance; Innovation and Technological Support; Security; Legal Service.
Languages
Available with paid subscription only.
Staff
Available with paid subscription only.
Annual Budget
Available with paid subscription only.
Finance
Available with paid subscription only.
Relations with Inter-Governmental Organizations
Available with paid subscription only.
Relations with Non-Governmental Organizations
Available with paid subscription only.
Publications
Available with paid subscription only.
Members
Available with paid subscription only.
Type I Classification
Available with paid subscription only.
Type II Classification
Available with paid subscription only.
Subjects *
Available with paid subscription only.
UN Sustainable Development Goals **
UIA Org ID
XF0667
Last News
2022
* Subject classification is derived from the organization names and aims.
** UN SDGs are linked to the subject classification.


Terms of Use

UIA allows users to access and make use of the information contained in its Databases for the user's internal use and evaluation purposes only. A user may not re-package, compile, re-distribute or re-use any or all of the UIA Databases or the data* contained therein without prior permission from the UIA.

Data from database resources may not be extracted or downloaded in bulk using automated scripts or other external software tools not provided within the database resources themselves. If your research project or use of a database resource will involve the extraction of large amounts of text or data from a database resource, please contact us for a customized solution.

UIA reserves the right to block access for abusive use of the Database.

* Data shall mean any data and information available in the Database including but not limited to: raw data, numbers, images, names and contact information, logos, text, keywords, and links.