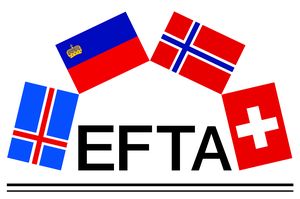 European Free Trade Association (EFTA)
Association européenne de libre-échange (AELE)
Europäische Freihandelsassoziation

Founded
1960-01-04 Stockholm Sweden
History
4 Jan 1960, Stockholm (Sweden), on signature of the Stockholm Convention, by the governments of Austria, Denmark, Norway, Portugal, Sweden, Switzerland and the UK, following initial decision by government officials of these countries, Jun 1959, Saltsjöbaden (Sweden). The Stockholm Convention (hereafter referred to as the Convention) entered into force on 3 May 1960. Finland became an associate member in Jun 1961; and was formally approved as a full member 4 Nov 1985, with effect from 1 Jan 1986. Iceland became a full member in Mar 1970 and Liechtenstein in Sep 1991. Six members have left EFTA to become members of the H-XF0662 - European Communities (EC), now the first "pillar" of the F-XF2147 - European Union (EU): Denmark and the UK at the end of 1972; Portugal as of 31 Dec 1985; Austria, Finland and Sweden as of 31 Dec 1994.
Guidelines for developing the EFTA-EC relationship and creation of F-XF0847 - European Economic Area (EEA) - originally referred to as European Economic Space (EES) - were set out in the Luxembourg Declaration of 1984. Exploratory talks on free movement of goods, services, capital and labour throughout the 19-country area began in 1989; they also covered increased cooperation in other fields such as education, the environment, social policy and research and development. The first meeting of EFTA-EC negotiators for formal negotiations on the establishment of a European Economic Area encompassing all EFTA and EC countries took place on 20 Jun 1990, with the aim of concluding negotiations in 1991 so that the EEA Agreement could come into force on 1 Jan 1993, at the same time as the EC single market. The EEA Agreement was finally concluded on 21 Oct 1991, signed 2 May 1992 and entered into force on 1 Jan 1994 for all EC and EFTA countries except Switzerland, which rejected the Agreement in a referendum on 1 Jan 1994. Updated EFTA Convention, the Vaduz Convention, signed at EFTA Ministerial meeting, 21 Jun 2001, Vaduz (Liechtenstein) and entered into force 1 Jun 2002, principally covers relations between EFTA members of EEA and Switzerland with the European Union so that all EFTA members benefit from privileged trading relations. The legal texts of the EEA Enlargement were signed 11 Nov 2003, and as of 1 May the 10 new EU Members States are also members of the EEA.
Aims
Remove import duties, quotas and other obstacles to trade in Western Europe and uphold liberal, non-discriminatory practices in world trade; promote in the EFTA area and in each member state a sustained expansion of economic activity, full employment, increased productivity and the rational use of resources, financial stability and continuous improvement in living standards; secure conditions of fair competition in trade between member states; avoid significant disparity between member states in the conditions of supply of raw materials produced within the EFTA area; contribute to harmonious development and expansion of world trade and to progressive removal of barriers to this; create a single market in Western Europe.
Events
79 past events available with paid subscription only.
Activities
Available with paid subscription only.
Structure
Council (meets twice a year at ministerial level and once a month at level of officials - Heads of Permanent Missions in Geneva (Switzerland) to EFTA). Council is assisted by the following:
'Committee on Third-Country Relations', set up Oct 1996, replacing the Group on Third Country Relations - oversees functioning and development of free trade and cooperation agreements with third countries.
'Economic Committee', set up 1964 - exchanges views on economic policy in Member States and engages in dialogue on such matters with the EU.
'Committee of Origin and Customs Experts (COCE)' - oversees cooperation in the customs field, particularly in relation to free trade agreements.
'Committee on Technical Barriers to Trade', set up 12 Jul 1984 - advises the Council on standardization policy, conformity assessment policy, relations with other European quality infrastructure organizations and international aspects of technical regulatory work.
'Committee of Trade Experts', set up 1960 - deals with policies to facilitate trade by technical and legislative means.
'Budget Committee', set up in 1960.
'Board of Auditors'.
EFTA Consultative Committee (CC), established Feb 1961 - provides a forum for representatives of industry and labour in the EFTA states to exchange views among themselves and with the Council.
E-XE0832 - Committee of Members of Parliament of EFTA Countries (EFTA CMP), set up in 1977 following 15 years of informal meetings - provides a forum in which MPs of EFTA states can discuss issues of concern among themselves and, on occasion, with EFTA Ministers.
Complemented by E-XE2527 - Committee of Members of Parliament of the EFTA States Party to the EEA (EFTA MPS).
Joint Committees with each of EFTA's third-country partners manage and develop the Free Trade Agreements and Declarations on Cooperation.
'Expert Groups' (7): Legal Experts; Public Procurement; Services, Establishment and Capital Movement; Intellectual Property; Efficient Trade Procedures; Price Compensation; State Aid.
State Aid Experts; Public Procurement; Intellectual Property; Price Compensation; Services, Investment and Establishment; Legal Experts; Efficient Trade Procedures, meets regularly with: European Commission Directorates-General on Information Society and on Internal Market; E-XE4174 - United Nations Economic Commission for Africa (ECA), in particular on E-XK1552 - United Nations Centre for Trade Facilitation and Electronic Business (UN/CEFACT), U-XK0939 - E-business Board for European Standardization (eBES) and F-XE3269 - European PRO Committee (EUROPRO); representatives of Central and Eastern European countries.
EFTA Standing Committee, comprising representatives from Iceland, Liechtenstein and Norway, with observers from Switzerland and EFTA Surveillance Authority, serves as the forum in which the EEA EFTA States consult one another and arrive at a position before meeting with the EU side in the EEA Joint Committee. It is assisted by 5 Subcommittees and a number of working and expert groups:
'Subcommittee I - Goods', with 16 Working Groups: Competition Policy; Customs Matters; Efficient Trade Procedures; Energy Matters; Feedingstuffs; Fisheries; Intellectual Property; Medicinal Products; Phytosanitary Matters; Plant Health; Processed Agricultural Products; Product Liability; Public Procurement; State Aid; Technical Barriers to Trade; Veterinary Matters.
'Subcommittee II - Free Movement of Capital and Services and Company Law', with 6 Working Groups: Audio-visual Services; Company Law; Financial Services; Information and Telecommunication Services; Postal Services; Transport.
'Subcommittee III - Free Movement of Persons', with 3 Working Groups: Free Movement of Workers and Employment; Mutual Recognition of Diplomas; Social Security.
'Subcommittee IV - Flanking and Horizontal Policies', with 16 Working Groups: Budgetary Matters; Civil Protection; Consumer Protection; Cultural Affairs; Disabled, Elderly and Social Exclusion; Education, Training and Youth; EFTA CCC; Enterprise and Entrepreneurship; Environment; Gender Equality and Family Policy; Heads of National Statistical Institutes; Health and Safety at Work and Labour Law; Interchange of Data between Administrations; Public Health; Research and Development; Tourism.
'Subcommittee V - Legal and Institutional Matters', with one Working Group: Ad-hoc Working Group on EEA Enlargement.
Advisory committees established to facilitate communication with social partners and parliaments of EFTA States and the EU.
'EFTA Secretariat', based in Geneva, is headed by the Secretary-General who is assisted by 2 Deputy Secretaries General in Geneva and Brussels (Belgium). It was restructured, 1 Jan 1995, on accession of Austria, Finland and Sweden to the European Union. The Geneva Office deals chiefly with third country matters. EFTA Brussels Office, opened 11 Apr 1988, following EFTA Council decision, 12 Nov 1987, is an integral part of EFTA Secretariat, dealing with EEA matters. EFTA Luxembourg (Luxembourg) Office coordinates statistical cooperation with Eurostat.
To ensure implementation of the Agreement among the EFTA EEA states, the E-XE3052 - EFTA Surveillance Authority (ESA), F-XF5096 - EFTA Court and E-XE3022 - Standing Committee of the EFTA States have been established. Their setting up was proposed, 14 Apr 1992, in two internal agreements which were signed on 2 May 1992, just before that on the EEA. In addition, MPS, set up 20 May 1992, Reykjavik (Iceland), on signature of an Agreement by EFTA states, serves as consultative body to the Standing Committee and as an information channel on the EEA between EFTA and the national parliaments of its member countries. Committee members form half of E-XE2033 - EEA Joint Parliamentary Committee (EEA JPC), for which EFTA provides the Secretariat, the remaining 33 members being members of the European Parliament.
Languages
Available with paid subscription only.
Staff
Available with paid subscription only.
Finance
Available with paid subscription only.
Relations with Inter-Governmental Organizations
Available with paid subscription only.
Relations with Non-Governmental Organizations
Available with paid subscription only.
Publications
Available with paid subscription only.
Members
Available with paid subscription only.
Type I Classification
Available with paid subscription only.
Type II Classification
Available with paid subscription only.
Subjects *
Available with paid subscription only.
UN Sustainable Development Goals **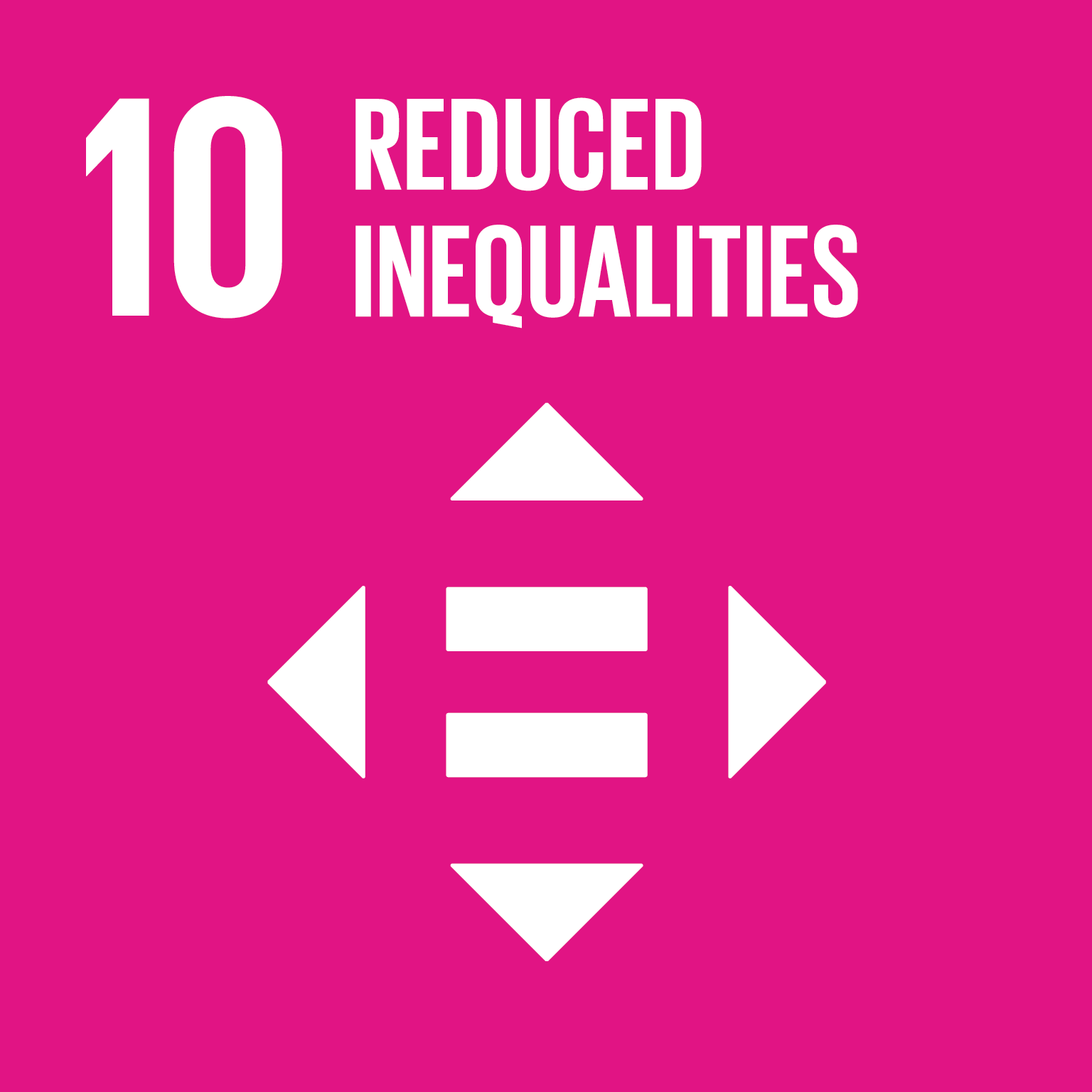 UIA Org ID
XD0766
Last News
2021
* Subject classification is derived from the organization names and aims.
** UN SDGs are linked to the subject classification.


Terms of Use

UIA allows users to access and make use of the information contained in its Databases for the user's internal use and evaluation purposes only. A user may not re-package, compile, re-distribute or re-use any or all of the UIA Databases or the data* contained therein without prior permission from the UIA.

Data from database resources may not be extracted or downloaded in bulk using automated scripts or other external software tools not provided within the database resources themselves. If your research project or use of a database resource will involve the extraction of large amounts of text or data from a database resource, please contact us for a customized solution.

UIA reserves the right to block access for abusive use of the Database.

* Data shall mean any data and information available in the Database including but not limited to: raw data, numbers, images, names and contact information, logos, text, keywords, and links.