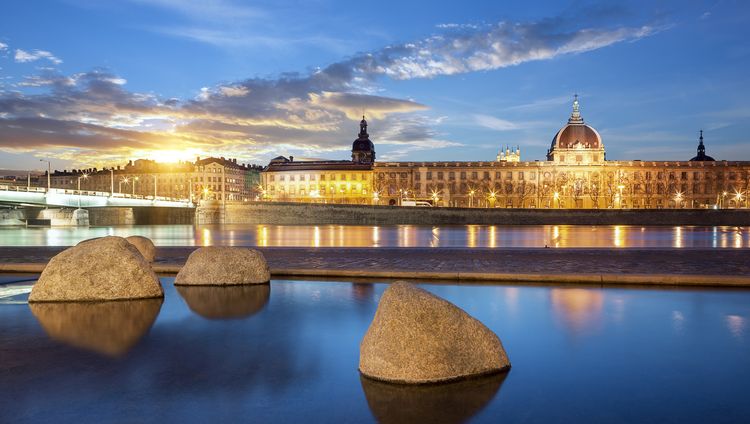 The UIA cordially invites you to its Associations Round Table Europe 2018.
For over 100 years the UIA has been working to promote and facilitate the work of international associations.
The UIA Associations Round Table is an opportunity to learn through networking and through practice:
meet representatives of other international associations and share experience and knowledge
gain practical skills and tools to help you do your work better
This year the Round Table Europe will take place Thursday 15 and Friday 16 November 2018 at the Lyon Convention Centre, Lyon, France. Please join us!
L'UAI vous invite cordialement à sa Table Ronde d'Associations Europe 2018.
Depuis 100 ans, L'UAI a oeuvré à promouvoir et faciliter le travail des associations internationales.
La Table Ronde d'Associations de l'UAI est l'occasion d'apprendre au travers d'échanges et par la pratique:
rencontrez des représentants d'autres associations internationales et partagez expérience et connaissance
acquérez des compétences pratiques et des outils qui vous aideront à améliorer votre travail
Cette année la Table Ronde en Europe aura lieu le jeudi 15 et vendredi 16 novembre 2018 à Lyon Convention Centre, Lyon, France. Afin de répondre aux besoins d'une communauté d'associations internationales très diverses la langue utilisée sera l'anglais. Soyez les bienvenus !
What participants said about the UIA Round Tables 2017
"Good platform to meet people in related fields. Help improving our work. Learn new knowledge."
- Niyada Kiatying-Anngsulee, HAI - Asia-Pacific
"Continue organizing these events, they are great. The proposed topics are really tuned to our needs."
- Cécile Mayer, International Institute of Welding
"Share, learn, connect: that is UIA!"
- Andy Cubalit, Global Educators Network - Association of Teachers of English as a Foreign Language
"UIA technique for separating group discussions is great."
- Voravit Chansiri, World Organization of Former Students of Catholic Education
"Inspirational and motivational, lot of best practices shared and nice people met."
- Sidonie Pauchet, European Food Information Resource
"I will be back!"
- Karel Praet, International Association of Railway Radio Amateurs
UIA Associations Round Tables: What, where, why? from World of Associations News, April 2016
UIA Associations Round Tables: since 2007 from World of Associations News, December 2016