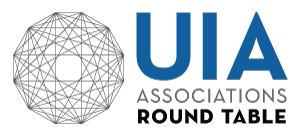 Date & Venue
Thursday 21 and Friday 22 September
Venue: Le Méridien Chiang Mai
Chiang Mai, Thailand
HOST PARTNER 2017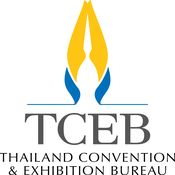 Contact us
Questions about the Round Table, or about joining us as a partner for future Round Tables?
We are happy to hear from you!
Nancy Carfrae,
We thank everyone who contributed to making the 5th UIA Round Table Asia-Pacific 2017 a success!
Thank you to the association representatives for your participation, your ideas, your questions. We were delighted to be able to welcome you all.
Thank you to the speakers for your thought-provoking presentations and lively discussions.
Thank you to our partner at the Thailand Convention & Exhibition Bureau for the warm welcome.
You can find the speakers' presentations and a list of participants below. Photos will be available soon.
Speakers' presentations
Harnessing the power of technology for program delivery towards greater impact
presented by Arundhuti Gupta, Founder and CEO of Mentor Together
Download Presentation (PDF)
Staying alive, with or without funding
presented by Margareth Sembiring, Senior Analyst at Consortium of Non-Traditional Security Studies in Asia
Download Presentation (PDF)
Fostering global participation in an international organization
presented by Kathryn Stewart, President of the International Council on Alcohol, Drugs and Traffic Safety (ICADTS)
Download Presentation (PDF)
Your Organization in the Communication Age: What is Your Story?
presented by Marisha B. Wojciechowska-Shibuya, Active Member of UIA
Download Presentation (PDF)
"Your Organization in the Communication Age: What is Your Story?" (newsletter article)
Finding, training, retaining, and keeping track of thousands of volunteers
presented by Ping Ping Worakate Thangsurbkul, Co-Founder and CEO of World Peace Initiative
Download Presentation (PDF)
Creating shared value in the civil sector
presented by Arundhuti Gupta, Founder and CEO of Mentor Together
Download Presentation (PDF)