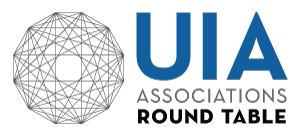 Date & Venue
Thursday 13 and Friday 14 November 2014
Minerva Hall, Royal Dublin Society
Dublin, Ireland
We thank everyone who contributed to making the 8th UIA Associations Round Table - Europe a success!
Thank you to the association representatives for your participation, your discussions, your questions.
Thank you to the speakers for your ideas and enthusiasm and thought-provoking presentations.
Thank you to our partners at Meet in Ireland for your support, your professionalism, your attention to detail, and … the good food!
You can find the speakers' presentations, a list of participants, and photos below. A report of the Round Table will be posted shortly.
Speakers' presentations
What do international organizations contribute to society? What stops them from contributing? What will they contribute in the future?
Opening keynote address, complemented by round table discussions, presented by Cyril Ritchie, Vice-President of UIA
Download Presentation (PDF)
Building membership value through connections and engagement
Presentation and plenary forum, presented by Reggie Henry, Chief Information Officer of ASAE: The Center for Association Leadership
Download Presentation (PPTX)
Crisis and victory: the experience of associations in meeting challenges
(1) Christoph Raudonat, Director of European Society of Association Executives - ESAE, speaking on re-defining an association to meet changing needs
Download Presentation (PPTX)
(2) Gert Willems, former Vice-President for local group support of Board of European Students of Technology - BEST, speaking on maintaining continuity, despite a high turnover of board members
Download Presentation (PDF)
(3) Dr Jonathan O'B Hourihane, Irish Representative of the European Academy of Allergy and Clinical Immunology – EEACI, and Secretary of the Irish Association of Allergy and Immunology, speaking on organizing an international meeting
Download Presentation (PPT)
Achieving impact and finding the funds
Dr Dragana Avramov, Expert for the European Commission, Council of Europe and United Nations
Download Presentation (PPTX)
The UIA Round Table aims to promote and facilitate the work of international associations by providing learning and networking opportunities. We thank our partners for making it possible. They will be present, should you want to talk to them, but there will be no sales presentations in the programme: this is an event for training and networking.
HOST PARTNERS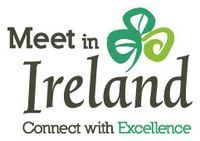 SPECIAL PLATINUM
PARTNER