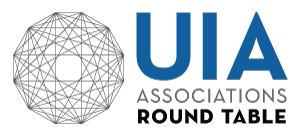 Date & Venue
Wednesday 23 and Thursday 24 October 2013
Suntec Convention & Exhibition Centre
Rooms 303 and 304
Singapore
We thank everyone who contributed to making the inaugural UIA Associations Round Table Asia a success!
Thank you to the association representatives for your participation, your discussions, your questions.
Thank you to the speakers for your ideas and enthusiasm and thought-provoking presentations.
Thank you to our partners at the Singapore Tourism Board and MP International for your support, your professionalism, your attention to detail, and … the good food!
Photos of the event are available, as well as the list of participants.
Speakers' presentations
Ensuring value for your members, facilitated by Greta Kotler, ASAE: The Center for Association Leadership
Download Presentation (PPTX, 7.8mb)
What does Generation Y want from your association? facilitated by Rob Davidson of the London Centre for Events Management at the University of Greenwich
Download Presentation (PPTX, 3.4mb)
Innovation and Creativity - unlocking the Thunderbolt, presented by Dorjee Sun, Director and Founder of the Carbon Conservation Group, and Director and Founder of Carbon Agro
Download Presentation (PPTX, 101mb)
Making a sincere commitment to bettering society presented by Patrizia Semprebene Buongiorno, FIMAC – International Foundation of Doctors for Central Africa, and IAPCO – International Association of Professional Congress Organizers
Download Presentation (PDF, 35.4mb)
See also an article about UIA's Round Table Asia in CIM
The UIA Round Table aims to promote and facilitate the work of international associations by providing learning and networking opportunities. We thank our partners for making it possible, especially Suntec Convention & Exhibition Centre, Marina Mandarin, Pan Pacific, Conrad, Swissotel The Stamford, and Marina Bay Sands.
Platinum Partner

Venue Partner

Supporting Sponsors