Presenters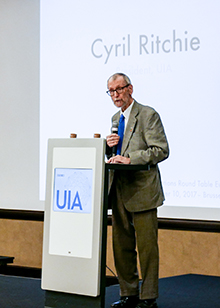 Cyril Ritchie
President of UIA
"War, Peace, Politics, Associations – Chapter 2"
The UIA President writes: "After I spoke on this topic at the 2022 UIA Associations Round Table Europe in Rotterdam, I received so many (mostly!) positive comments and compliments that I feel compelled to pursue the subject at the 2023 Round Tables. Thus, the Keynote of 2022 becomes Chapter 1, and of 2023: Chapter 2.
I shall hope to again stimulate reactions and engaged discussion."
"The relations between the United Nations and Associations/NGOs: Why? How? What? What future ?"
The United Nations Charter adopted in 1945 re-labelled Associations as Non-Governmental Organizations (NGOs) for purposes of creating an ongoing relationship. Thousands of NGOs now have a Consultative or similar status with many of the 50 entities that make up the United Nations System.
The Workshop will explain the history, usages, potentialities, benefits, complications and possible future(s).
Whether your Association has a UN status or not, you will find it to be more rewarding and more baffling than imagined!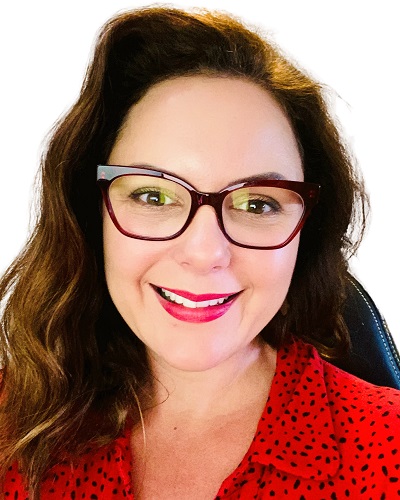 Angela Shelton
Chief Executive Officer, Answers for Associations
"Unleashing the Power of Purposeful Collaboration and Networking in Associations"
Discover the art of purposeful collaboration and networking, harnessing the potential to ignite personal and professional growth, forge authentic connections, and drive impactful change within an organization.
This session will provide invaluable insights and strategies to elevate your Association's activities. Don't miss this exceptional opportunity to tap into the true power of purposeful collaboration and networking.
Biography
A dynamic leader bringing people and resources together to support Association Professionals in finding their community. She empowers professionals to thrive through innovative events and learning opportunities, and co-hosts the Association Hub podcast, offering valuable insights and discussions.
Answers for Associations is an online community that fosters collaboration and meaningful discussions among Association Professionals, enabling them to drive impactful change within their organisations through events and connections to solution providers.
Her expertise shines through as a storyteller on the Association Hub Podcast and with a flair for curating highly engaging delegate-driven Leadership events, she passionately advocates for the transformative power of collaboration, fostering meaningful connections through online community building and purposeful networking.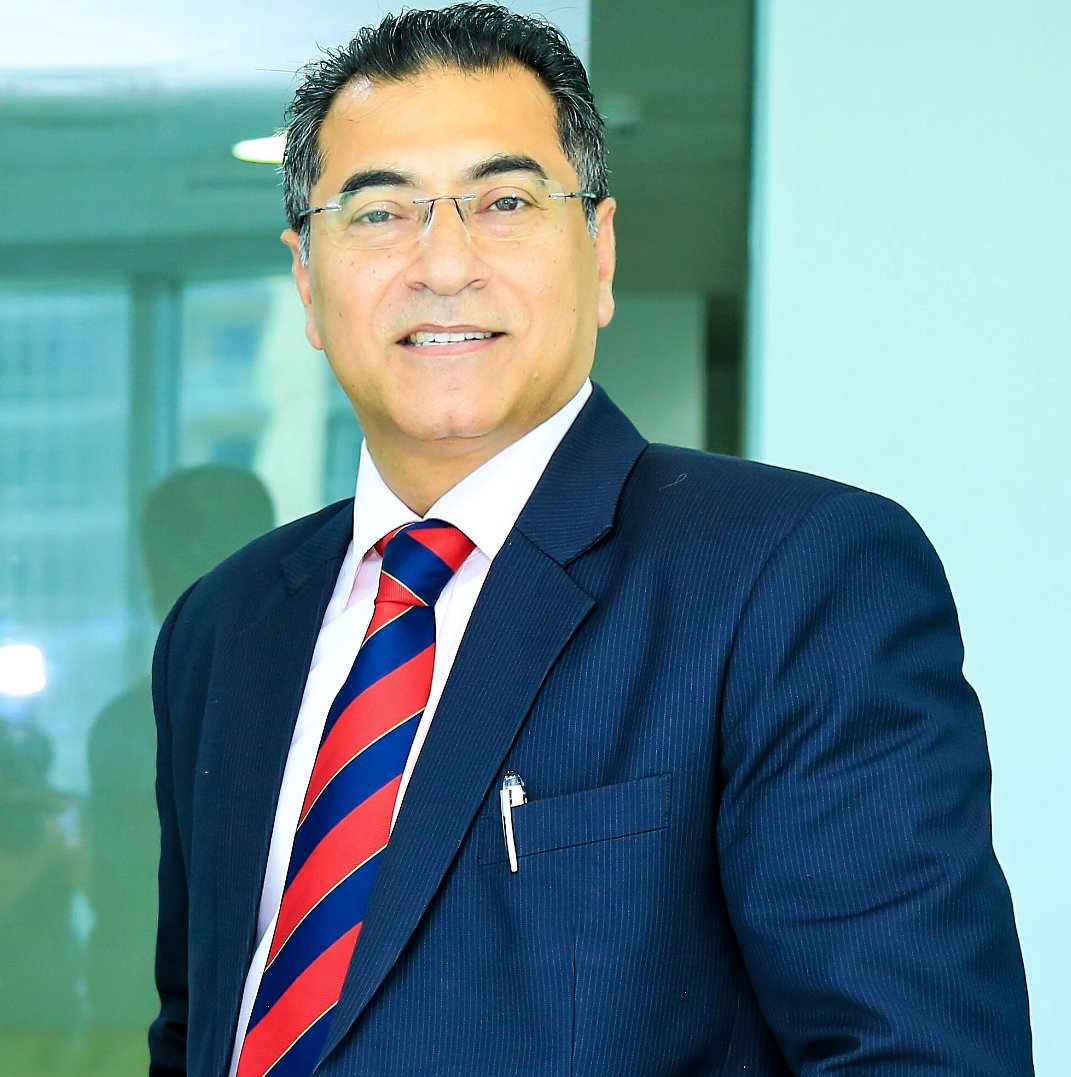 Hemant Batra
Corporate Lawyer & Public Policy Advocate
Sr Legal Consultant & Lead - New Ventures & Growth (Shardul Amarchand Managaldas)
Vice President, SAARCLAW (SAARC Regional Apex Body)
Special TV Host - Sansad TV (Parliament of India)
"Promoting Diversity, Equity, and Inclusion (DEI) as a Catalyst of Socio-Economic Transformation: Its Impact on your Workplace"
By promoting DEI as a catalyst, or driving force, of socio-economic transformation, organizations can positively impact their workplaces. These three concepts, namely, diversity, equity and inclusion together denote intrinsically linked values and organizational agendas which pursue the advancement of fair conduct and treatment with the full involvement of all people and stakeholders. Embracing DEI can lead to various benefits for both the individuals and the organization. These benefits may include improved employee morale, increased innovation and creativity, enhanced problem-solving capabilities, better decision-making processes, and ultimately, greater business success and social impact.
The workshop will highlight the importance of recognizing and leveraging the power of diversity, equity, and inclusion in the workplace as a means to drive positive change, not only within the organization but also in broader socio-economic contexts.
Biography
Hemant is a globally reputed corporate, commercial, and public policy lawyer and counsel with over 30 years of experience. He is also a mediator, arbitrator, author, writer, and speaker.
He joined the legal profession in 1991 and later founded a popular global alliance of law firms in Australia, India, Philippines, Singapore, UAE, and UK. Currently, he works closely with Shardul S Shroff and Pallavi S Shroff, the founders of Shardul Amarchand Mangaldas (SAM), India's leading full-service law firm. He consults on new ventures and growth at SAM.
He is the elected vice-president of SAARCLAW (South Asian Association for Regional Cooperation in Law), a regional apex body of SAARC established in 1990, and was the longest-serving Secretary General of SAARCLAW i.e. almost 10 years in the past. SAARC is an inter-governmental diplomatic body of 8 South Asian nations. He had been associated with various projects of UNDP, UNAIDS, UNESCAP, and ADB. His profile is independently covered by Wikipedia, the largest and most popular multilingual online encyclopedia and reference work.
He was awarded the prestigious Mahatma Gandhi Seva Medal by the Gandhi Global Foundation for effectively connecting legal communities of the SAARC nations.
He is a distinguished published author with seven diverse books to his credit. His two latest books `Due Diligence: In Business & Asset Acquisition' and `Mediation: Legitimacy & Practice' have been published by a leading law publisher, Eastern Book Company. He wrote his first book in 2004 titled SAARC – The Text Book.
He is a visiting guest speaker at various international universities and institutions. Until 2020, he has spoken as a speaker at more than 175 international conferences, seminars, & workshops and 200 domestic events on varied topics of commercial importance. He has travelled extensively around the world including Australia, Austria, Bhutan, Czech Republic, Germany, Holland, Hungary, Indonesia, Kuwait, Mauritius, Maldives, Nepal, Pakistan, Philippines, Russia, South Korea, Sri Lanka, Thailand, UAE, UK, US, Vietnam and more.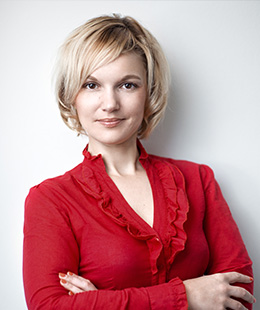 Olena Lima
Founder and Principal Consultant, Member Boat
"From Traditional to Digital: Transforming Association Marketing Strategies for the Modern Age"
Is your association member-centric? Perhaps you're immediately thinking, "Certainly!", but is member-centricity really as simple as it sounds? Customer experience trends and tools are continually evolving globally as customer demands increase, and technology development offers organisations powerful instruments for data analytics, artificial intelligence, and predictive modelling.
With more and more brands offering highly customised products and services with exceptional delivery, customer centricity becomes a new norm. But how can organisations with smaller budgets, including associations, follow the trend? In this workshop, we will explore how associations can embrace digital transformation and adopt member-centric marketing strategies to thrive in the modern age.
We will cover the following key topics:
Member experience foundations – what it is, why it is important and application within the membership environment
The role of technology, data and analytics in providing personalised member services and experience
Understanding the member lifecycle
Customer journey mapping
Membership marketing model for providing continuing member engagement, retention and acquisition initiatives
Biography
Olena is the Founder and Principal Consultant at MemberBoat, a digital marketing agency dedicated to helping professional associations, industry bodies and other membership organisations embrace emerging digital marketing tools, create a more commercial mindset and simplify their journey to digital transformation.
With an extensive background in services marketing, over the past decade, Olena has worked with a number of professional associations, corporate and industry bodies, government-supported social and health sector associations, and self-supported associations around the world. The focus of her work has been on member engagement, marketing and communications, digital strategies, technology implementation and young members.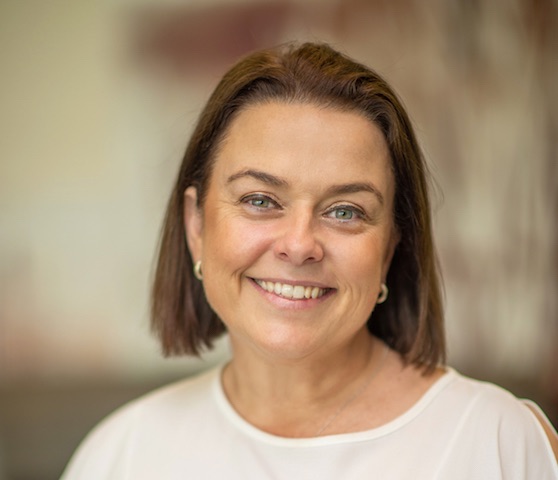 Paula Rowntree
Head of External Engagement, The Australian Psychological Society
Founder of the Business Events Network
"Event Design trends – creating events for economic, environmental and social sustainability, post pandemic"
Biography
Paula is a passionate advocate for the power of business events to create long term sustainable economic and social impact.
As a leader within the business event and association/not-for-profit sectors, with more than 28 years' experience, Paula works with associations to successfully design, develop and implement strategies for business events, event design, strategic alliances and partnerships and revenue diversification, that enhance the member experience, adapt to changing environments and best practice, generate revenue and increase the value of the organisation.
Paula is currently Head of External Engagement with The Australian Psychological Society, Founder of the Business Events Network and consulting to associations and venues in partnership with MCI Australia.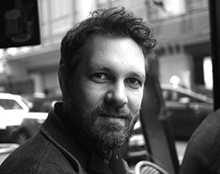 "Achieving goals, finding partners: UIA's Global Civil Society Database"
UIA provides tools and data to help associations with their outreach, event planning and more. Ryan will present a number of UIA's tools, including a live demo of 'Open Yearbook' and 'Open Calendar', explain the history and future plans of the Global Civil Society Database, and will answer questions about how associations can best take advantage of these free resources.
Biography
Ryan has worked as a web and database developer at UIA since 2011. He is responsible for the user interface of UIA's databases, the ongoing development of its website and the visual identity of the organization. He also provides regular training sessions on the use of UIA's Yearbook of International Organizations and International Congress Calendar digital publications.
Before joining UIA, Ryan ran a communications design studio crafting online identities for associations and small businesses.