Extras
Get ready for an enriching experience by following this pre and post-tour program!
This program is provided for free to participants of the UIA Associations Round Table Asia-Pacific 2023.
To secure your seat in this program, we encourage you to apply as soon as the application period begins, as seats are limited!
Alternatively, you can also apply via pre-registration.

Pre-Tour on Wednesday 11 October 2023
Theme: Traditional Tour
8.10 - Meet in the Lobby of the Lotte Hotel (Bus departure at 8.30)
Lunch : 12.30 – 14.00 at the Lotte Hotel
Things to prepare : Comfortable shoes
Maximum number of people : 100 people
No.
Time
Program
1
08:30 - 09:00
Visit hanbok store
2
09:00 - 09:50
Change into a hanbok
3
09:50 - 10:00
Arrive at Gyeongbokgung Palace entrance
4
10:00 - 10:20
Watch the changing of the guard ceremony
5
10:20 - 11:30
Gather at Gyeongbokgung Palace entrance
6
11:30 - 12:00
Return hanbok
7
12:00 - 12:30
Return to hotel
1 - Experiencing Hanbok Culture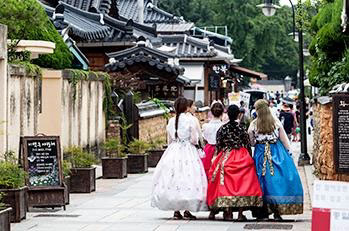 The Hanbok is a traditional Korean costume. In modern times, the hanbok is often worn for celebrations and special occasions.
The traditional hanbok has its unique style, but the design has changed over the generations. The beauty of the hanbok lies in its graceful silhouette and vibrant colors, which have had a major impact on the modern fashion industry. The design of the hanbok is slowly changing, with different fabrics, colors, and features, reflecting the latest trends.
Many aspiring hanbok designers have designed a variation of hanbok for everyday wear with a modern twist
2 - The Changing of the Guard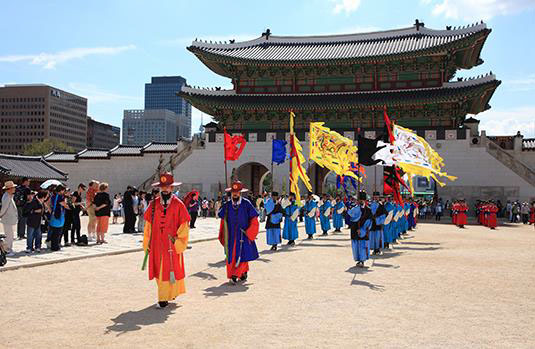 During the Joseon Dynasty, palace guards were gatekeepers of Gyeongbokgung Palace, including the capital's main gateways such as Heunginjimun Gate and Sungnyemun Gate. They worked in shifts and were responsible for opening and closing the Gwanghwamun Gate.
Before 1469, the palace gates were safeguarded by soldiers from the central army, until the implementation of the royal guard system.
The Changing of the Guard ceremony at Gyeongbokgung Palace and Gwanghwamun is an event that recreates the Joseon ceremonial tradition, including the costumes and weapons are all based on historical records.
3 - Gyeongbokgung Palace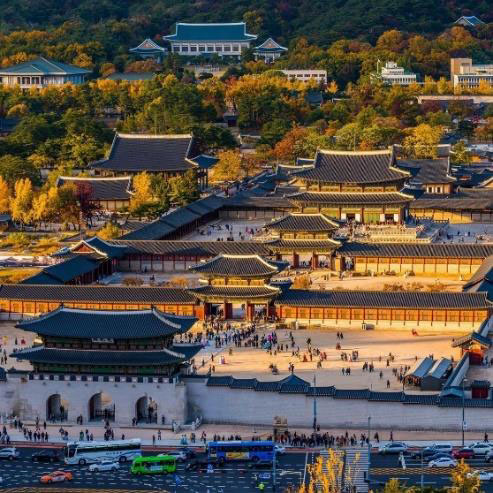 Around the beginning of the Joseon Dynasty, which lasted for over 500 years, the first palace, Gyeongbokgung, as constructed.
The Gyeongbokgung Palace was the largest among the five palaces built at that time and remains in Seoul today, showcasing the court culture and palace life of the Joseon Dynasty. Within the palace, one can admire the architectural styles of that period, including the Geunjeongjeon Hall and Gyeonghoeru Pavilion.
Surrounding the Gyeongbokgung Palace is the National Palace Museum of Korea and the National Folk Museum, where visitors can catch a glimpse of the court culture and daily life during the Joseon Dynasty.

Post-Tours on Friday 13 October 2023
Theme 01: Sustainability Tour (9.20 – 16.00)
9.00 - Meet in the Lobby of the Lotte Hotel (Bus departure at 9.20)
Lunch : Provided
Things to prepare : Outer clothing for windproof
Maximum number of people : 100 people
No.
Time
Program
1
09:20 - 09:40
Arrive at Ikseon-dong Hanok Village
2
09:40 - 11:00
Ikseon-dong Hanok Village tour
3
11:00 - 11:50
Go to Grandpa Factory Cafe
4
11:50 - 13:40
Enjoy lunch and take a look inside
5
13:40 - 14:10
Go to Théâtre des Lumières
6
14:10 - 16:00
Théâtre des Lumières (Round 6)
7
16:00
Return to Hotel
1 - Ikseon-dong Hanok Village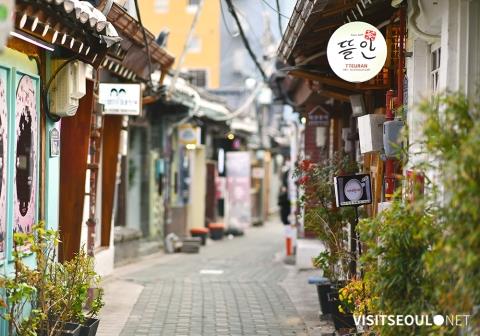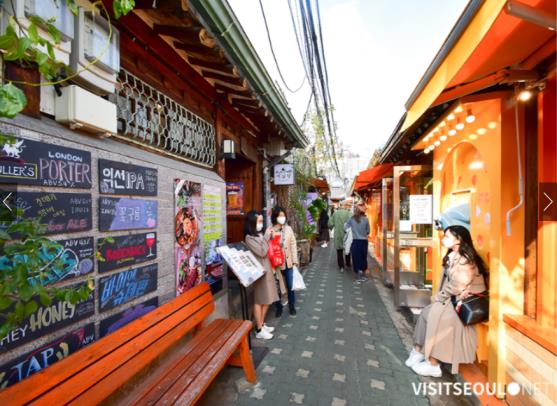 The Ikseon dong Hanok Village spans a length of around 801 m, connecting Ibis Ambassador, Insadong, and Nakwon Sanga, or Nakwon Music Market, and is home to all kinds of fusion concept cafes, restaurants, and shops that contrast with the more traditional vibe of the neighboring Insadong area. In fact, it's one of the most popular sights for dating in the city!
Despite the relatively narrow alleyways of the village, you are in for a treat during the winter season or night hours with the quaint yet striking scenery all around.
2 - Grandpa Factory Cafe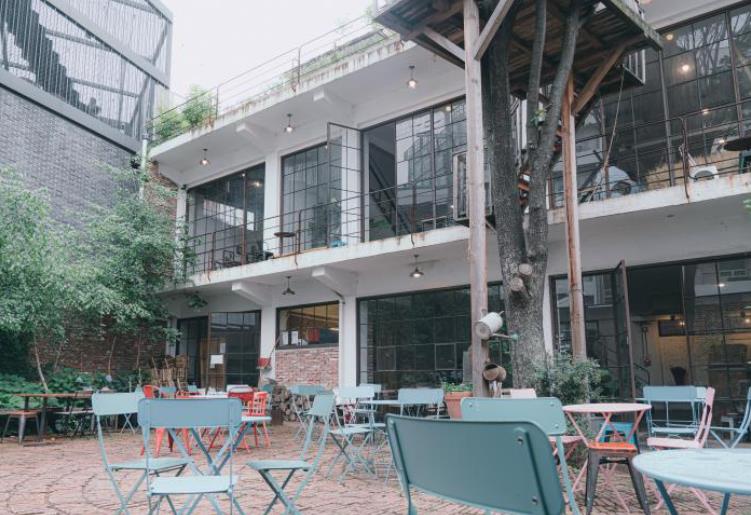 Grandpa Factory Cafe, located in Seongsu-dong, is a large cafe with many things to see. It is also famous as a filming location for an episode in the drama Vincenzo.
This cafe was built out during the reconstruction of an abandoned factory. The old exterior and attractive interior gives the place a vintage atmosphere.
There are a variety of seating areas throughout the cafe, such as group seating on the terrace and individual seating near the stairs.
In addition to coffee and tea, other beverages and meals such as pasta, pizza, and beer are also available.
With a patio on the first floor and the rooftop terrace on the third floor, outdoor seating is virtually always available on beautiful sunny days.
3 - Théâtre des Lumières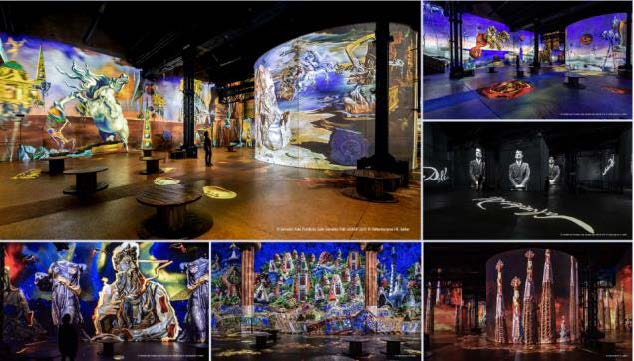 The Theater of Light in Seoul, which opened in 2022, leverages the identity of Walkerhill Theaters to become more than just an exhibition space, but a multi-sensory cultural arts venue.
With an impressive 21-meter floor height and 1,500 square meters of space, the immersive experience creates a unique artistic experience that makes audience members feel like they are part of a masterpiece.
From the moment you enter the museum, you are greeted with masterpieces and magnificent music projected through numerous beam projectors and speakers, providing a complete immersive experience that allows you to become one with the artwork.
The Theater of Light (Walkerhill Theater) is the first theater in Korea to be equipped with western-style facilities. A place of significance where various events were hosted in the past, the theater has been renovated and given a new identity as a place of exhibition for once-popular locations that were frequented during industrial development, which have now fallen out of the limelight.
What makes the theater one of a kind and different from other media art is this very representation of the works and music of masters we all know well.
Theme 02: Eco Tour (8.30 – 17.10)
8.10 - Meet in the Lobby of the Lotte Hotel (Bus departure at 8.30)
Lunch : Provided
Things to prepare : comfortable shoes and clothes
Maximum number of people : 30 people
No.
Time
Program
1
08:30 - 09:30
Arrive at Bukhansan Mountain National Park
2
09:00 - 12:00
Arrive at Seoul Hiking Tourism Center & embark on tracking course tour
3
12:00 - 13:00
Enjoy lunch
4
13:00 - 13:30
Visit Gyeongdong Market
5
13:30 - 14:30
Visit Starbucks in Gyeongdong Market
6
14:30 - 16:30
Visit Seoul K Medi Center (Includes herbal foot bath 20 mins)
7
16:30 - 17:10
Return to hotel
Depending on the organizer's circumstances, the venue for the Seoul Hiking Tourism Center maybe subject to change.
1 - Seoul Hiking Tourism Center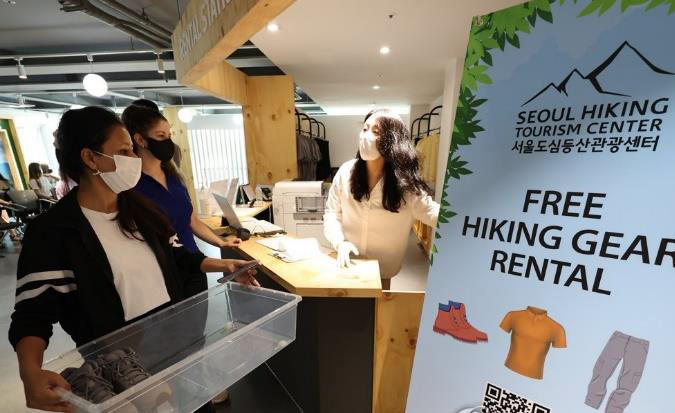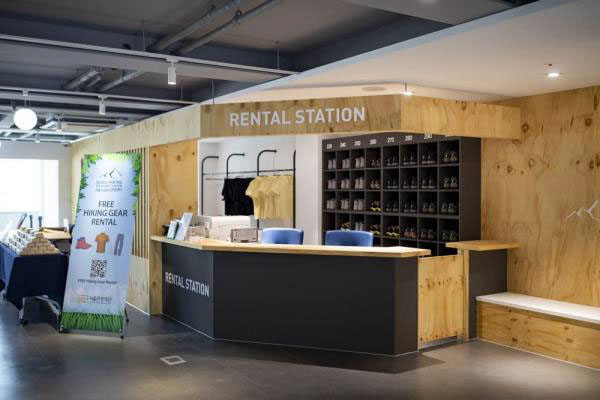 Seoul is a city where you can enjoy outstanding natural landscapes close to the urban areas. It can be described as a place where the charm of the city and nature coexist. Mountains such as Bukhansan Mountain, Inwangsan Mountain, and Bukaksan Mountain in Seoul boast impressive views, capturing the hearts of hikers and tourists alike.
Introducing the captivating side of Seoul, where urban hiking is possible, we showcase Seoul as a theme for hiking tourism.
Foreign visitors who visit the Seoul Hiking Tourism Center are provided with hiking equipment (hiking boots, hiking clothes, crampons, etc.).
2 - Bukhansan National Park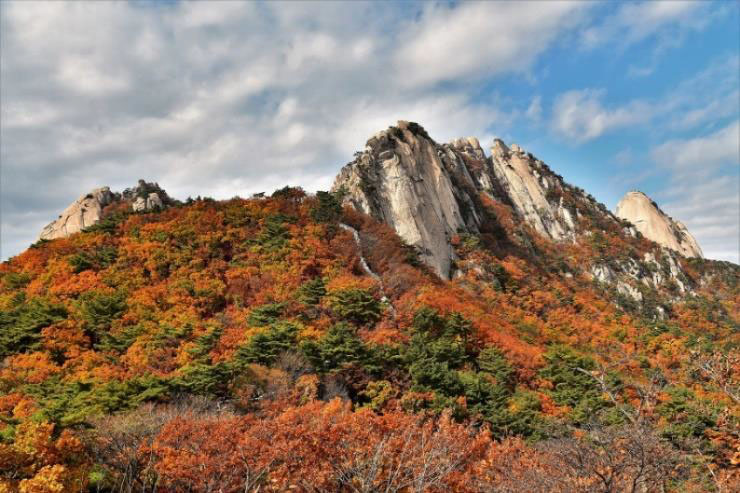 Bukhansan Mountain was officially designated as a national park in 1983.
The Bukhan National Park covers both Bukhansan and Dobongsan Mountains and spans a total area of 80.699 ㎢.
In October 2017, the museum moved to the second floor of the Seoul K-Medi Center, which provides both information and hands-on programs.
The mountain has also had other names: Sambongsan (mountain with three peaks), Hwasan (flower mountain), and Buaak (mountain shaped like a person giving a baby a piggyback ride).
3 - Seoul K Medi Center(Seoul Yangnyeongsi Herb Medicine Museum)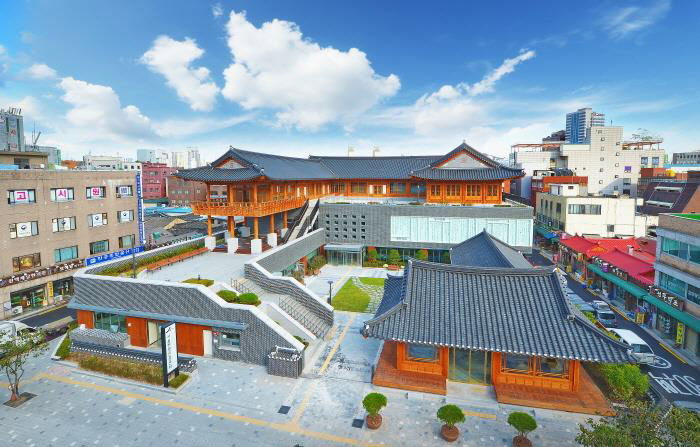 The Seoul Yangnyeongsi Herb Medicine Museum opened in September 2006 on the premises of Bojewon, a medical institution that served the during the Joseon Dynasty.
The museum was established to preserve and develop Korea's herbal medicine.
Both tourists and Seoul residents can enjoy a relaxing time aboard the cruise, temporarily escaping the busy city center. It provides an opportunity to unwind and enjoy leisurely moments while cruising along the river.
4 - Gyeongdong Market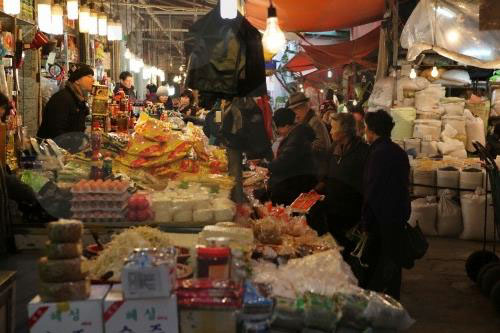 After the end of the Korean War, South Korea started to recover its economy over time.
Farmers from northern Gyeonggi-do and Ganwon-do Provinces gathered around the old Seongdong Station (renamed Hansol Donguibogam) to sell their produce and wares.
The farmers' impromptu gatherings on the fallow farmland to make their transactions soon led to the birth of a new marketplace.
5 - Starbucks Gyeongdong 1960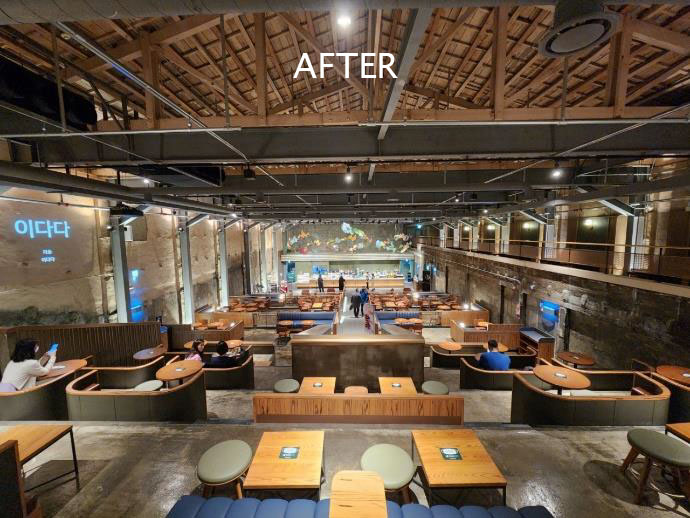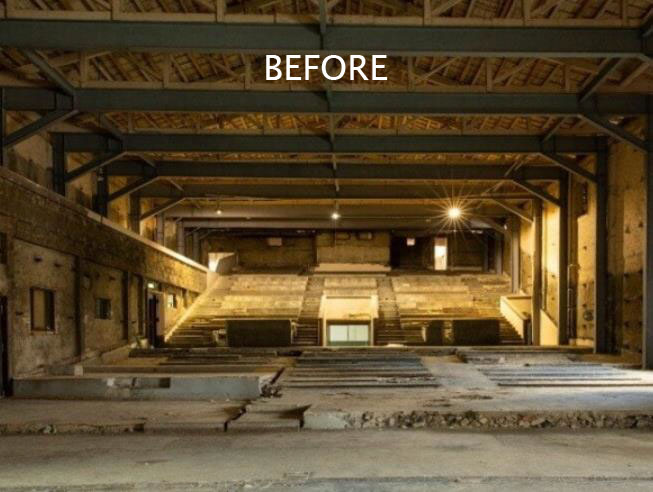 Starbucks Gyungdong 1960 is located within the Gyungdong traditional market.
It holds a special significance as it is situated in the historic Gyungdong neighborhood, known for its rich cultural heritage.
The store pays homage to the local community by embracing traditional Korean aesthetics and blending them with the experience of Starbucks. The interior features a combination of modern and traditional elements, including wooden accents and a minimalist design.
The menu offers a wide range of Starbucks' signature beverages, along with some locally-inspired drinks and snacks.
The store also provides a cozy and inviting atmosphere, allowing customers to relax while enjoying their coffee.