We are proud to announce that the Yearbook of International Organizations Online has made Choice Magazine's 2018 list of Outstanding Academic Titles. The selective Outstanding Academic Title list includes only 10% of some 6,000 works reviewed each year. The awarded titles have been selected for their excellence in scholarship and presentation, the significance of their contribution to the field, and their value as an important— often the first—treatment of their subject. For more information about their selection criteria, please visit the Choice website.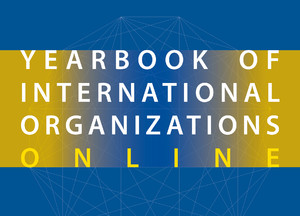 From Choice´s review of the yearbook:
"The Yearbook of International Organizations is the definitive directory of more than 75,000 governmental and non-governmental nonprofit organizations worldwide, including both active and dormant entities. […] The fact that the organizations themselves are the principal sources speaks to the credibility of the information in the profiles […] the annual subscription to the digital version is the obvious choice […] Summing Up: Highly recommended."
- D. Ettinger, George Washington University, in Choice, vol. 55, no. 7 (March 2018).
Choice is an important resource for reviews of academic books, electronic media, and online resources of interest to those in higher education. Choice is a publication of the Association of College & Research Libraries (ACRL), a division of the American Library Association (ALA).
Global Civil Society & the UN Sustainable Development Goals
UIA is proud to present the new Volume 6 of the Yearbook of International Organizations, entitled Global Civil Society and the United Nations Sustainable Development Goals.
There can be little question as to the relevance of the new topic. The United Nations Sustainable Development Goals (the UN SDGs) are informed by and in turn inform all gobal civil society actors. This 55th edition of the Yearbook contains 38,395 currently active international bodies. What, we asked, is their link with the UN SDGs? Which of the UN SDGs concern them? With which SDGs should they be concerned? What communities of international bodies form around each of the SDGs?
Choose a goal below to view more information and a list of associated organizations: