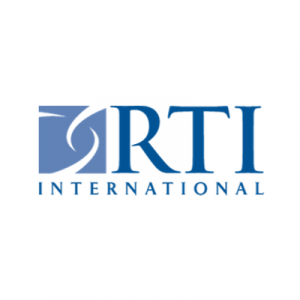 RTI International
Founded
1958 USA
Aims
Conduct research and development to improve the human condition by turning knowledge into practice; offer innovative research and technical services to governments and businesses worldwide in the areas of health and pharmaceuticals, education and training, surveys and statistics, advanced technology, governance, economic and social development, energy and the environment.
Events
1 past events available with paid subscription only.
Structure
Regional offices (8), in the USA: - Atlanta GA; Chicago IL; Cocoa Beach FL; Hampton VA; Rockville MD; San Francisco CA; Washington DC; Waltham MA. International offices (5): Dubai (United Arab Emirates); Jakarta (Indonesia); Manchester (UK), Pretoria (South Africa); San Salvador (El Salvador). Subsidiary (1): Warsaw (Poland). Headquarters located in Research Triangle Park NC (USA).
Relations with Non-Governmental Organizations
Available with paid subscription only.
Type I Classification
Available with paid subscription only.
Subjects *
Available with paid subscription only.
UN Sustainable Development Goals **
UIA Org ID
XJ3603
Last News
2020
* Subject classification is derived from the organization names and aims.
** UN SDGs are linked to the subject classification.


Terms of Use

UIA allows users to access and make use of the information contained in its Databases for the user's internal use and evaluation purposes only. A user may not re-package, compile, re-distribute or re-use any or all of the UIA Databases or the data* contained therein without prior permission from the UIA.

Data from database resources may not be extracted or downloaded in bulk using automated scripts or other external software tools not provided within the database resources themselves. If your research project or use of a database resource will involve the extraction of large amounts of text or data from a database resource, please contact us for a customized solution.

UIA reserves the right to block access for abusive use of the Database.

* Data shall mean any data and information available in the Database including but not limited to: raw data, numbers, images, names and contact information, logos, text, keywords, and links.