Presenters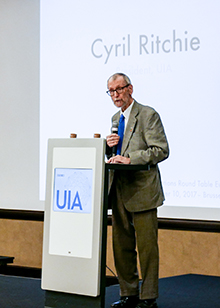 Cyril Ritchie
President of UIA
Biography
President of UIA – Union of International Associations (since 2017)
First Vice-President of CoNGO – Conference of Non-Governmental Organizations in Consultative Relationship with the United Nations (since 2018), formerly President (2011-2018)
Honorary President of the Council of Europe Expert Council on NGO Law (since 2018), formerly President (2008-2018)
Senior Policy Advisor of WFC – World Future Council (since 2012)
Chair of ELCI – Environment Liaison Centre International (since 2000)
Titular of the World Order of the Smile (since 1979)
President of ICSFD – International Civil Society Forum for Democracy (2006)
Chair of WOCSOC – World Conference on Civil Society (1999)
Executive Director of ICVA – International Council of Voluntary Agencies (1964-1978 and 1990-1991)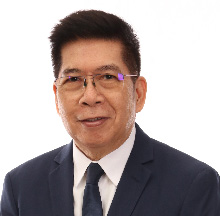 Mr. Octavio 'Bobby' Peralta
Secretary General, Association of Development Financing Institutions in Asia and the Pacific (ADFIAP)
Founder & CEO, Philippine Council of Associations & Association Executives (PCAAE)
Biography
Mr. Peralta, Filipino, is presently the Secretary General of the Association of Development Financing Institutions in Asia and the Pacific (ADFIAP), the focal point of 87 development banks and other financial institutions engaged in sustainable development financing in 36 countries and territories in the Asia-Pacific region. He is the immediate past Secretary General of the World Federation of Development Financing Institutions (WFDFI), the umbrella organization of 328 development banks in 154 countries in Africa, Asia-Pacific, Latin America and the Middle East. As a long-standing member of and contributor to the American Society of Association Executives (ASAE) and an advocate for the continuing professionalization of association governance and management, he is the Founding Chairman and currently Chief Executive Officer of the Philippine Council of Associations and Association Executives (PCAAE), the national umbrella organization of associations in the country. He is also a member of the Union of International Associations (UIA). In these capacities, Mr. Peralta initiated the formation of the Asia-Pacific Federation of Association Organizations (APFAO) comprising of same-purposed institutions in Australia, South Korea and the Philippines.
Nina Gabatan
Manager for Membership and Business Development, World Steel Association
Biography
biography and photo coming soon


CONTACT US
Questions about the Round Table, or about joining us as a partner?
We are happy to hear from you!
Clara Fernández López, clara@uia.org