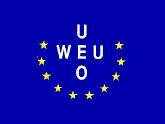 Western European Union (WEU)
Union de l'Europe occidentale (UEO)

Search Open Yearbook
This information is part of the Open Yearbook, a free service of UIA's subscription-based Yearbook of International Organizations (YBIO). It includes profiles of non-profit organizations working worldwide in all fields of activity. The information contained in the profiles and search functionality of this free service are limited.
The full-featured Yearbook of International Organizations (YBIO) includes over 72,500 organization profiles, additional information in the profiles, sophisticated search functionality and data export. For more information about YBIO, please click here or contact us.
The UIA is a leading provider of information about international non-profit organizations. The aim of the Open Yearbook is to promote the activities of international non-governmental organizations (INGOs) and intergovernmental organizations (IGOs).
Contact Details
WEU: http://www.weu.int/
Assembly: http://assembly.weu.int/

More detailed data available with paid subscription.
Founded
1955-05-06 London UK
History
6 May 1955, London (UK), when Brussels Treaty Organization -- Organisation du Traité de Bruxelles - set up on signature of T-XT4803 - Treaty for Collaboration in Economic, Social and Cultural Matters and for Collective Self-defence (Brussels Treaty) by Belgium, France, Luxembourg, the Netherlands and the United Kingdom, 17 Mar 1948, Brussels - was modified and extended by Protocols signed 23 Oct 1954, Paris (France), covering the accession of the Federal Republic of Germany and Italy. The original Brussels Treaty was the framework within which NATO and D-XD0435 - Council of Europe (CE) were formed, 1949. After collapse of plans for H-XH0705 - European Defence Community (EDC), 30 Aug 1954, a 9-power conference in London led to the drawing up of a series of formal agreements on a modified Brussels Treaty, signed 23 Oct 1954, Paris; all ratifications were deposited by 6 May 1955, when the 7-power WEU came into being. Its first task was settling the future of the Saar, which voted by referendum, Oct 1955, for incorporation in Germany FR; political and economic incorporation were achieved Jan 1957 and Jul 1959 respectively. The modified Brussels Treaty provided a system of cooperation in social and cultural affairs; these activities were transferred, Jun 1960, to the Council of Europe. From 1963 to 1970, while negotiations on the accession of the UK to the European Economic Community were suspended, the then Commission of the European Communities was invited by WEU Council to participate in meetings on European economic affairs. This was discontinued, 1970, on reopening of negotiations leading to the Treaty of Accession of the UK, Jan 1972.
'Rome Declaration': a meeting of Ministers of Foreign Affairs and Defence, 26-27 Oct 1984, Rome, agreed on revitalizing WEU through harmonizing views on: defence questions; arms control and disarmament; effects of developments in East-West relations on the security of Europe; Europe's contribution to strengthening the Atlantic Alliance, bearing in mind the importance of transatlantic relations; European armaments cooperation, in respect of which WEU could provide a political impetus. The Platform on European Security Interests (Hague Platform) on joint defence policy was adopted 27 Oct 1987, The Hague (Netherlands). This defined the conditions and criteria for European security and consequent responsibilities of WEU Member States in respect of: Western defence; arms control and disarmament; East-West dialogue and cooperation. Exploratory talks were initiated on the inclusion of Portugal and Spain within the Union, Apr 1988; signature of accession 14 Nov 1988, London; effective 27 Mar 1990, after ratification of protocols by national parliaments.
'WEU Maastricht Declarations' on the role of WEU, its relations with the European Union and the Atlantic Alliance, were adopted by WEU Member States at meeting of E-XE7976 - European Council, Dec 1991, Maastricht (Netherlands). These, together with T-XT9113 - Treaty on European Union (Maastricht Treaty), signed 7 Feb 1992, formed the basis of WEU-EU relations for 1991-1997. The Maastricht Treaty established Common Foreign and Security Policy (CFSP / PESC) and provided for the EU to be able to request WEU 'to elaborate and implement decisions and actions of the Union which have defence implications'. The first WEU Maastricht Declaration stated that WEU would be developed as a defence component of the European Union and as a means of strengthening the Atlantic Alliance. It proposed ways of strengthening WEU relations with the European Union and NATO and measures to develop WEU's operational role. Resulting practical decisions included the transfer of WEU Headquarters from London to Brussels, completed Jan 1993. The second Declaration drew up the consequences of the first declaration for WEU membership. Member States of the European Union were invited to join WEU or become Observers. Greece became the 10th Member State while Ireland and Denmark (and subsequently Austria, Finland and Sweden, on their accession to the EU) became Observers. Similarly, European Member States of NATO were invited to become Associate Members of WEU and thus participate fully in its activities. Iceland, Norway and Turkey became Associate Members. Following the decision to endow WEU with operational capability, the 'Petersberg Declaration', Jun 1992, set out the kinds of mission which WEU would be able to undertake in the field of crisis management. Following changes in Central and Eastern Europe that came with the end of the Cold War, the WEU Council of Ministers, meeting at Kirchberg (Luxembourg) in 1994, decided to invite those Central European countries which signed a Europe Agreement with the European Union to become Associate Partners of WEU. From 1994, Bulgaria, the Czech Republic, Estonia, Hungary, Latvia, Lithuania, Poland, Romania, Slovakia and Slovenia became Associate Partners.
In the 'Atlantic Summit', Jan 1994, NATO gave full support to development of the European Security and Defence Identity (ESDI) -- Identité européenne de sécurité et de défense (IESD), and expressed its readiness to make Alliance assets and capabilities available for WEU operations, opening the way for significant reinforcement of WEU's capabilities. NATO Foreign and Defence Ministers, meeting in Jun 1996, in Berlin (Germany) and Brussels respectively, approved the concept of Combined Joint Task Forces (CJTF), the elaboration of multinational European command arrangements for WEU-led operations and the conduct of military planning and exercises for illustrative WEU missions. T-XT9706 - Treaty of Amsterdam, signed 2 Oct 1997, confirmed the role of WEU as providing the EU with access to an operational capability, complementing its own diplomatic and economic means for undertaking the 'Petersberg Tasks' incorporated in the revised Treaty on European Union. The Declaration agreed by WEU ministers, meeting 22 Jul 1997, Brussels, and attached to the Final Act of the EU Intergovernmental Conference, set the agenda for WEU's future development and confirmed WEU's readiness to develop relations with the EU and work out arrangements for enhanced cooperation.
However, following decisions of the NATO Summit, Apr 1999, Washington DC (USA), and European Council, Jun 1999, Cologne, the European Union set up a crisis management capacity, including military operations, and established direct relations with NATO. Under this direct EU-NATO relationship, the EU is committed to ensuring that it has at its disposal the necessary capabilities and instruments to take decisions on all conflict prevention and crisis management tasks, while NATO has stated its readiness to support the EU, in particular by defining and adopting the necessary arrangements for ready access by the EU to collective assets and capabilities of the Alliance for operations in which the Alliance is not militarily engaged as a whole. WEU Ministers, meeting Nov 1999, Luxembourg, approved access by EU Council bodies to the expertise of WEU operational structures; and meeting 13 Nov 2000, Marseille (France), decided that activities of the WEU Military Staff, the consultation mechanisms in force between WEU and the EU and between WEU and NATO would cease, although some residual functions would remain. A WEU residual structure, in place 1 Jul 2001, enables member states to fulfil commitments of the modified Brussels Treaty, particularly those concerning collective defence and relations with the Assembly.
Statutes registered in 'UNTS 1/20660'.
Ceased to exist as a Treaty-based International Organization, 30 Jun 2011.
Aims
Provide for collective self-defence and economic, social and cultural collaboration among signatories of the Brussels Treaty; afford assistance to each other in resisting any policy of aggression; promote unity and encourage the progressive integration of Europe.
Events
34 past events available with paid subscription only.
Activities
Available with paid subscription only.
Structure
Permanent Structure: 'Secretariat General', prepares and organizes Council activities; maintains liaison with WEU subsidiary and other bodies and with a number of international organizations. Secretary-General chairs meetings of the Permanent Council, represents the Organization and is responsible for running Headquarters. The following groupings were "placed in a dormant state" as of 1 Jul 2001: H-XE1333 - Western European Logistics Group (WELG); H-XE1339 - EUROCOM; U-XE0786 - EUROLONGTERM. Parliamentary Structure: H-XF0688 - WEU Parliamentary Assembly - European Security and Defence Assembly, composed of representatives of signatories to the modified Brussels Treaty, Associate Members, Observers and Associate Partners in the F-XE8849 - Parliamentary Assembly of the Council of Europe (PACE), meets twice a year in Paris (France) and has 6 Committees.
Languages
Available with paid subscription only.
Staff
Available with paid subscription only.
Finance
Available with paid subscription only.
Publications
Available with paid subscription only.
Members
Available with paid subscription only.
Type I Classification
Available with paid subscription only.
Type II Classification
Available with paid subscription only.
Subjects *
Available with paid subscription only.
UN Sustainable Development Goals **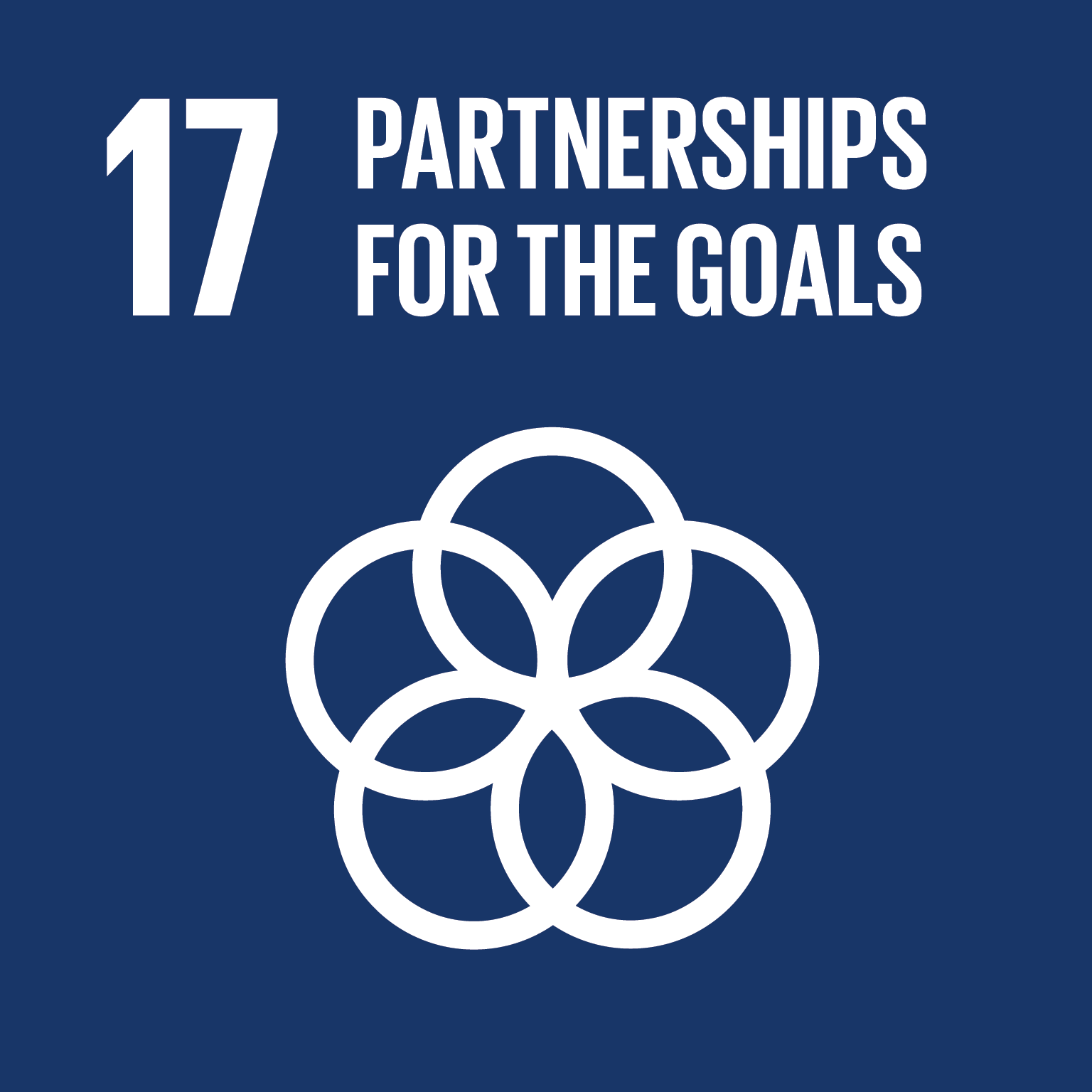 UIA Org ID
XD3431
Last News
2004
* Subject classification is derived from the organization names and aims.
** UN SDGs are linked to the subject classification.


Terms of Use

UIA allows users to access and make use of the information contained in its Databases for the user's internal use and evaluation purposes only. A user may not re-package, compile, re-distribute or re-use any or all of the UIA Databases or the data* contained therein without prior permission from the UIA.

Data from database resources may not be extracted or downloaded in bulk using automated scripts or other external software tools not provided within the database resources themselves. If your research project or use of a database resource will involve the extraction of large amounts of text or data from a database resource, please contact us for a customized solution.

UIA reserves the right to block access for abusive use of the Database.

* Data shall mean any data and information available in the Database including but not limited to: raw data, numbers, images, names and contact information, logos, text, keywords, and links.