LOCATION

Virtual Round Table
hosted in Seoul, Korea

DETAILS
PARTNERS
HOST PARTNER



CONTACT US
Questions about the Round Table?
We are happy to hear from you!
Clara Fernández López, clara@uia.org
Presenters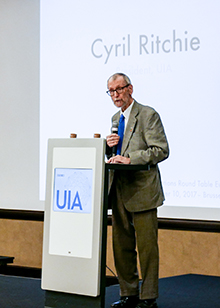 Cyril Ritchie
President of UIA
Biography
President of UIA – Union of International Associations (since 2017)
First Vice-President of CoNGO – Conference of Non-Governmental Organizations in Consultative Relationship with the United Nations (since 2018), formerly President (2011-2018)
Honorary President of the Council of Europe Expert Council on NGO Law (since 2018), formerly President (2008-2018)
Senior Policy Advisor of WFC – World Future Council (since 2012)
Chair of ELCI – Environment Liaison Centre International (since 2000)
Titular of the World Order of the Smile (since 1979)
President of ICSFD – International Civil Society Forum for Democracy (2006)
Chair of WOCSOC – World Conference on Civil Society (1999)
Executive Director of ICVA – International Council of Voluntary Agencies (1964-1978 and 1990-1991)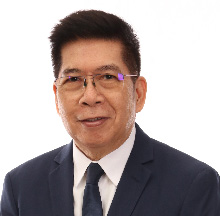 Mr. Octavio 'Bobby' Peralta
Secretary General, Association of Development Financing Institutions in Asia and the Pacific (ADFIAP)
Founder & CEO, Philippine Council of Associations & Association Executives (PCAAE)
"Association Business Model Innovation"
During this era of disruption, organizations, including associations, need to be agile and to adapt to the constant changes within their midst. With increasing competition, demographic and market shifts, new regulatory changes, and technological advances, associations are finding it difficult to sustain their traditional membership dues-driven business model. This session will provide another tool for associations to come up with a business model that is appropriate in this "age of disruption". Four areas of "re-framing" the business model will be discussed, the basic premise of which is to ask the question, "what if…" and then try to develop innovative ideas in enhancing or changing the business model.
Biography
Mr. Peralta, Filipino, is presently the Secretary General of the Association of Development Financing Institutions in Asia and the Pacific (ADFIAP), the focal point of 87 development banks and other financial institutions engaged in sustainable development financing in 36 countries and territories in the Asia-Pacific region. He is the immediate past Secretary General of the World Federation of Development Financing Institutions (WFDFI), the umbrella organization of 328 development banks in 154 countries in Africa, Asia-Pacific, Latin America and the Middle East. As a long-standing member of and contributor to the American Society of Association Executives (ASAE) and an advocate for the continuing professionalization of association governance and management, he is the Founding Chairman and currently Chief Executive Officer of the Philippine Council of Associations and Association Executives (PCAAE), the national umbrella organization of associations in the country. He is also a member of the Union of International Associations (UIA). In these capacities, Mr. Peralta initiated the formation of the Asia-Pacific Federation of Association Organizations (APFAO) comprising of same-purposed institutions in Australia, South Korea and the Philippines.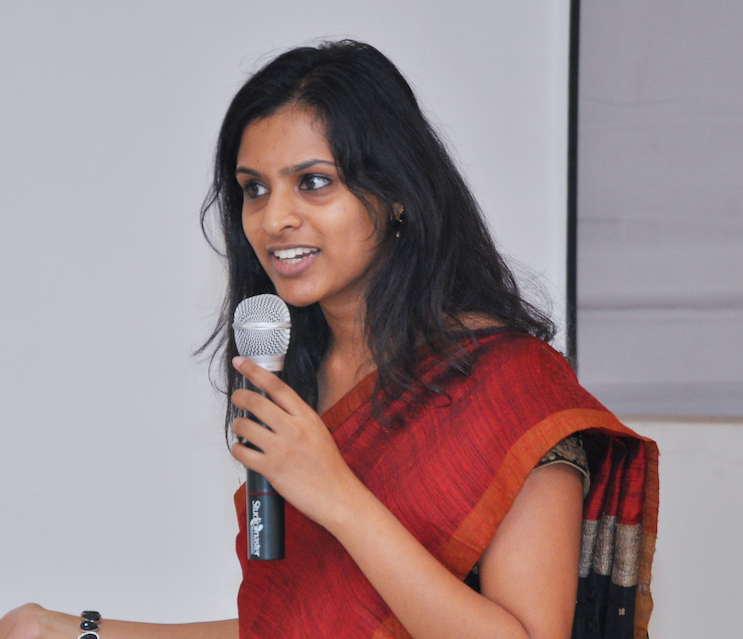 Rachana Thummala
Conflict Transformation Professional
"Conflict Transformation: Approaches to Address Conflict Locally and With Remote Teams"
This session will be a discussion to deepen our understanding of the ways in which conflict manifests in our organisations and associations, and the opportunities that conflict offers us as we evolve constructive ways to address them. We will also consider how conflict manifests differently when people communicate remotely, and how to address conflict in these situations.
Biography
Rachana has been working in the field of conflict transformation and peacebuilding for over 7 years. She now lives in Bengaluru India, working to develop conflict transformation curricula in the informal education sector. Prior to this, she worked at the Centre for Peace and Conflict Studies, a Cambodian organisation working to end violent conflict in Southeast Asia. There, she worked to strengthen interventions in peace process support in Southern Thailand and Myanmar. She accompanied key stakeholders in iterative processes of grounded analysis, planning and conscious action to transform violent conflicts through dialogue and deepened understanding. She previously worked as a trainer and facilitator at a community level conflict transformation organisation in Bangalore, India with a focus on collaborative multi-stakeholder processes to address economic and faith-based conflicts in the country. She holds a degree in law from NALSAR University in Hyderabad, India - specialising in restorative justice, law and poverty and law and psychology.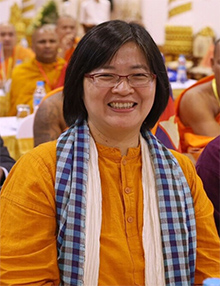 Dr Christie Chang
Sakyadhita International Association of Buddhist Women
"Looking for and negotiating a destination for an association event"
In addition to sharing years of first-hand experiences, this workshop examines different factors involved in identifying a destination for an association event. In particular, we will focus on how associations can make the best of UIA gatherings and use support from event experts from convention bureaus. Participants will be invited to share concerns from their respective associations and encouraged to raise questions. Collectively, we hope to build possible models, share best practices, and establish a network with a useful pool of resources.
Biography
Dr. Christie (Yu-ling) Chang is a leading Buddhist activist, among other things, prominently active in Sakyadhita: the International Association of Buddhist Women – an organisation she headed between 2009-2013 and has continued to Chair its biennial international conference organizing committee till this date. Christie is also one of the eight presidents of the International Buddhist Confederation since 2017, and she also Chairs the Steering Committee for the International Lay Buddhist Forum (ILBF) since 2014. Professionally, Dr. Chang is a prolific linguist, translator and educator, leading the CIEE (Council on International Educational Exchange) programs at National Chengchi University (Taipei) between 2001 to 2020. Currently, Dr. Chang is working on a book, trying to share her reflections as well as to pass on her years of experiences onto our younger generations.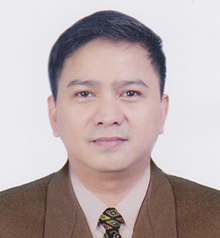 Mr Zar Gomez
Regional Coordinator, Caritas Asia
"Mobilizing resources from within and from outside a federation"
This presentation focuses on the premise that maintaining cooperation and synergy can sometimes be challenging within a global confederation, but with a strong sense of solidarity and fraternal cooperation, this challenge can be turned into an opportunity and a key to mobilizing internal and external resources. The presentation will provide participants a glimpse of how a confederation of more than 165 Catholic relief, development, and social service organizations, operating in more than 200 countries and territories across the globe, is doing resource mobilization amidst a backdrop of public and private resources becoming more and more difficult to be accessed.
Biography
Zar GOMEZ has been the Regional Coordinator of the Caritas Confederation in Asia for nearly nine years now. He is responsible for the over-all management of the regional secretariat of Caritas Asia, which has its office in Bangkok, Thailand. He leads the team in operationalizing and mobilizing adequate resources for the regional strategic priorities of Caritas Asia. He also manages the smooth collaboration, coordination, and communication systems among the 25 national Caritas Member Organizations in Asia, as well as, other Caritas national and regional organizations in Africa, Europe, North America, Middle East, Oceania, Latin America and the Caribbean,. He also leads Caritas Asia in fulfilling its role as service provider, under a special contract, to the Europe-Asia Partnership for Capacity Building on Humanitarian Action (PEACH), which is a project under the Education, Audiovisual and Culture Executive Agency of the European Commission.

Before assuming his current responsibilities in Caritas Asia, Zar Gomez worked with Caritas Philippines for ten years, as head of the Project Services and Resource Mobilization Unit, and later, as Country Program Head. In total, he is now on his 19th year with the global Caritas Confederation, which consists of 165 Catholic relief, development, and social service organizations, operating in over 200 countries and territories worldwide.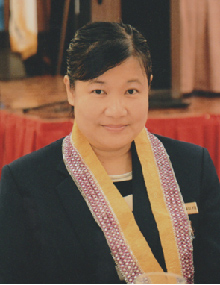 Dr Wai Yie Leong
Member of Board of Directors, International Network of Women Engineers and Scientists
"Measuring the impact your association has on the community "
In this workshop, discussion on impact to community will be conducted. The workshop will share on the 2023 Agenda Sustainable Development, adopted by all United Nations Member States in 2015, to provide a shared blueprint for peace and prosperity for people and the planet, now and into the future. The 17 Sustainable Development Goals (SDGs), are to improve health and education, reduce inequality, and spur economic growth – all while tackling climate change and working to preserve our oceans and forests. Delegates will be explored to various agendas for the benefits of the community.
Biography
Wai Yie is currently the Dean of Engineering and Information Technology, Mahsa University. She received her PhD in Electrical Engineering (Hons I) from The University of Queensland (UQ), Brisbane, Australia in 2005. She has authored 6 book series and more than 100 papers that highlight the innovation on Electronics and Biomedical Engineering. Wai Yie is currently the Chairlady of The Institution of Engineering and Technology (Malaysia Local Network) , the EXCOMM Member, Council Member of the Institution of Engineers Malaysia and Immediate Chairperson of Women Engineers Section, Malaysia. Board of Directors of International Network of Women Engineers and Scientists, Honorary Secretary of Women Engineers, The ASEAN Federation of Engineering Organisations (WEAFEO), and Committee Member of World Federation of Engineering Organisation (Women in Engineering Committee). She is specialized in medical signal processing and telecommunications research. She has been researching on RFID, wireless sensor networks, ultra-wideband and wireless communications, and on Brain Signal Processing for signal conditioning and classification in various EEG-based mental tasks. She has developed a gait analysis system and upperlimb tracking system. The novel bio-informatics technique has been commercialized and licensed to healthcare companies to extract important features on the biomedical signals. Her research works have contributed to cultural enrichment, quality of life, health and well-being and enhanced the biomedical research capacity, knowledge and skills of businesses and organisations. The research project has also contributed toward wealth creation growth of biomedical companies, business revenue and innovative capacity. She has been successfully attracting R&D investment from business. Wai Yie has received the IEM Women Engineer of the Year 2018, IEM Presidential of Excellence Award 2016 & 2015, INTI Outstanding Alumni Award for Academic Excellence 2016, She is specialized in medical signal processing and telecommunications, and has received the Ten Outstanding Young Malaysian 2017, Top Research Scientists Malaysia 2017, ASEAN Meritorious Service Award 2017, IEM Best Paper Award 2015, MRRI2013 Best Paper Award 2013, Richard Jago Research Prize in 2004 and Trailblazer Innovation Award in 2005, in Australia. Wai Yie has been actively involving in Women In Technology (Brisbane) and has received the Smart-State-Smart-Women Award presented by Queensland Government, Australia, in 2005. She has over 10 years research and industry experience in Australia, Singapore, United Kingdom and Malaysia, with special interest in biomedical signal & image processing, smart control, telecommunications and wireless sensor networks. She also the 2013 Young Scientist (by Academy of Sciences Malaysia), and has been elected at the Chair of International Networking Group of Young Scientists Network-Academy of Sciences Malaysia (YSN-ASM). She has been representing women engineers to meeting and discussion at United Nation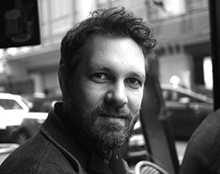 Ryan Brubaker
UIA – Union of International Associations
"Achieving goals, finding partners: UIA's Global Civil Society Database"
UIA provides tools and data to help associations with their outreach, event planning and more. Ryan will present a number of UIA's tools, including a live demo of 'Open Yearbook' and 'Open Calendar', explain the history and future plans of the Global Civil Society Database, and will answer questions about how associations can best take advantage of these free resources.
Biography
Ryan has worked as a web and database developer at UIA since 2011. He is responsible for the user interface of UIA's databases, the ongoing development of its website and the visual identity of the organization. He also provides regular training sessions on the use of UIA's Yearbook of International Organizations and International Congress Calendar digital publications. Before joining UIA, Ryan ran a communications design studio crafting online identities for associations and small businesses.