Court of Conciliation and Arbitration in the Framework of the OSCE
Cour de conciliation et d'arbitrage au sein de l'OSCE

Search Open Yearbook
This information is part of the Open Yearbook, a free service of UIA's subscription-based Yearbook of International Organizations (YBIO). It includes profiles of non-profit organizations working worldwide in all fields of activity. The information contained in the profiles and search functionality of this free service are limited.
The full-featured Yearbook of International Organizations (YBIO) includes over 72,500 organization profiles, additional information in the profiles, sophisticated search functionality and data export. For more information about YBIO, please click here or contact us.
The UIA is a leading provider of information about international non-profit organizations. The aim of the Open Yearbook is to promote the activities of international non-governmental organizations (INGOs) and intergovernmental organizations (IGOs).
Contact Details
Available with paid subscription only.
History
May 1995, Geneva (Switzerland), persuant to the signature, 15 Dec 1992, Stockholm (Sweden), of the Convention on Conciliation and Arbitration within the CSCE by Ministers of Foreign Affairs of Organization for Security and Cooperation in Europe (OSCE). The Convention, which is open for accession by all participating states, entered into force on 5 Dec 1994 by the deposition of the twelfth instrument of ratification. As of June 2005, 33 participating states had ratified / acceded to the Convention. Sweden is the depositary. Rules of procedure of the Court adopted 1 Feb 1997. Also referred to as Cour européenne de conciliation et d'arbitrage.
Aims
Settle, by means of conciliation and arbitration, the disputes involving States Parties to the Convention that are submitted to it, including conflicts in respect of territorial integrity, maritime delimination, environmental and economic issues.
Available with paid subscription only.
Activities
The OSCE framework provides the following means for peaceful settlement of disputes:
Two mutually supporting forms of action: 'Joint Political Decisions' and 'Direct Action through Agreed Mechanisms'. OCSE decisions are normally based on consensus while direct action through agreed mechanisms may be activated by the initiative of a limited number of participating states. Current mechanisms relate to: (i) Military developments - Vienna mechanisms on unusual military activities; (ii) Human dimension - Moscow mechanism; (iii) Serious emergency situations - Berlin mechanism. They provide for a phased approach, starting with clarification of the situation through consultations between the states directly involved and extending to all-OSCE meetings with the possibility of fact-finding procedures being initiated.
'Independent Action by the Officers' - the complementary procedure implemented through operational initiative of the Chairman-in-Office and the officers and institutions authorized by him.
'Ad Hoc Conciliatory Commissions' established by the Court. These may hear cases brought before them even by a single state and their deliberations are designed to bring the parties together. On conclusion of its hearings, a commission presents a report to the parties, after which time the parties have 30 days to decide whether they are willing to accept its conclusions. If no agreement is reached within that period and if the parties have agreed to arbitration, then the Court may establish an 'Ad Hoc Arbitral Tribunal', whose ruling is legally binding on the parties. Conciliatory commissions and the arbitral tribunals take decisions by majority voting. In the absence of a simple majority, the president of the commission or tribunal has the decisive vote.
Structure
Available with paid subscription only.
Financing
Available with paid subscription only.
Publications
Available with paid subscription only.
Members
Members in 39 countries
More detailed data available with paid subscription.
Type I Classification
Available with paid subscription only.
Type II Classification
Available with paid subscription only.
Subjects *
Law

Tribunals, Courts
Arbitration
UN Sustainable Development Goals **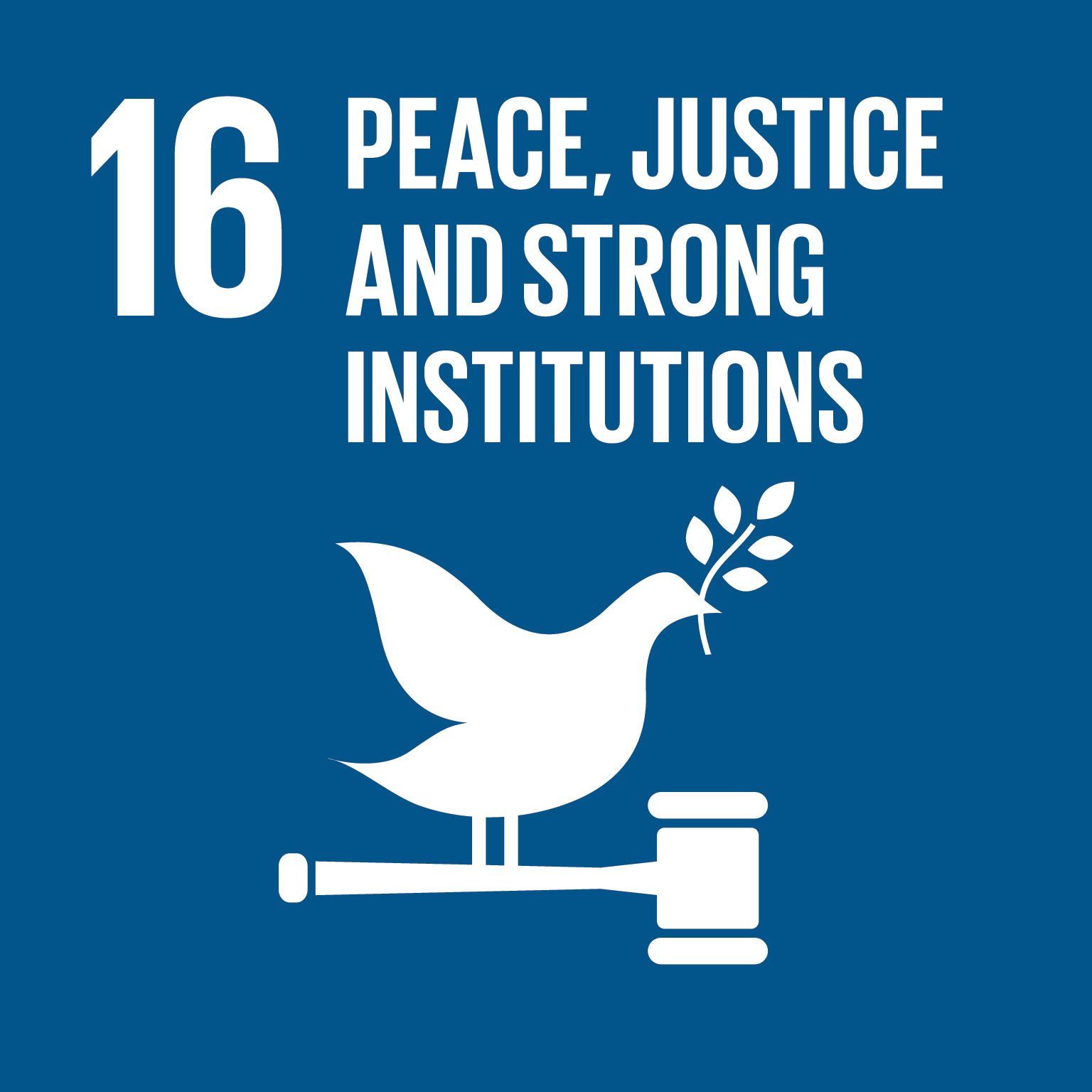 UIA Org ID
F3997
Last News Received
16. Dec 2019
* Subject classification is derived from the organization names and aims.
** UN SDGs are linked to the subject classification.


Terms of Use

UIA allows users to access and make use of the information contained in its Databases for the user's internal use and evaluation purposes only. A user may not re-package, compile, re-distribute or re-use any or all of the UIA Databases or the data* contained therein without prior permission from the UIA.

Data from database resources may not be extracted or downloaded in bulk using automated scripts or other external software tools not provided within the database resources themselves. If your research project or use of a database resource will involve the extraction of large amounts of text or data from a database resource, please contact us for a customized solution.

UIA reserves the right to block access for abusive use of the Database.

* Data shall mean any data and information available in the Database including but not limited to: raw data, numbers, images, names and contact information, logos, text, keywords, and links.