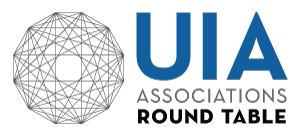 Date & Venue
12 November 2013
Pullman Hotel Brussels Midi
Place Victor Horta 1
1060 Brussels
Belgium
We thank everyone who contributed to making the 7th UIA Associations Round Table - Europe a success!
Thank you to the association representatives for your participation, your discussions, your questions.
Thank you to the speakers for your ideas and enthusiasm and thought-provoking presentations.
Thank you to our partners. We couldn't have done it without you.
Photos of the event are available, as well as the list of participants.
Speakers' presentations
Ensuring value for your members, facilitated by Susan Robertson, The Center for Association Leadership of ASAE – American Society of Association Executives
Fundraising, facilitated by Catherine Roberts, Director of Governance, and Ann Brookes, Fund Development Director, WAGGGS – World Association of Girl Guides and Girl Scouts (with thanks to Meetings & Exhibitions Hong Kong)

European VAT for associations, facilitated by Brent Springael, Bird & Bird, on behalf of FAIB – Federation of European and International Associations Established in Belgium

The Wisdom of Love - Leading with Heart and Integrity, presented by Ralph Blundell, EBBF – European Bahá'í Business Forum

The UIA Round Table aims to promote and facilitate the work of international associations by providing learning and networking opportunities. We thank our partners for making it possible.