New Dates for UIA Roundtable Europe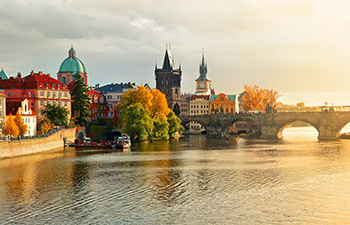 Round Table Europe – Late Spring 2021 – Prague, Czech Republic
14th year in Europe
In view of the sanitary situation associated with the COVID-19 pandemic, the UIA and Prague Convention Bureau, Host Partner of the UIA Round Table Europe, have decided to postpone this event, which was to be held in Prague, Czech Rep on 4 & 5 February 2021.

The 14th UIA Associations Round Table Europe is planned to take place as a hybrid meeting in Prague, Czech Rep in late spring/early summer 2021. The UIA along with the host partner will continue to monitor closely this evolving situation and keep you informed about the new dates.

Global Civil Society & the UN Sustainable Development Goals
UIA is proud to present the new Volume 6 of the Yearbook of International Organizations, entitled Global Civil Society and the United Nations Sustainable Development Goals.
There can be little question as to the relevance of the new topic. The United Nations Sustainable Development Goals (the UN SDGs) are informed by and in turn inform all gobal civil society actors. This 55th edition of the Yearbook contains 38,395 currently active international bodies. What, we asked, is their link with the UN SDGs? Which of the UN SDGs concern them? With which SDGs should they be concerned? What communities of international bodies form around each of the SDGs?
Choose a goal below to view more information and a list of associated organizations:
UIA and Relevant News
News of Associations and Members