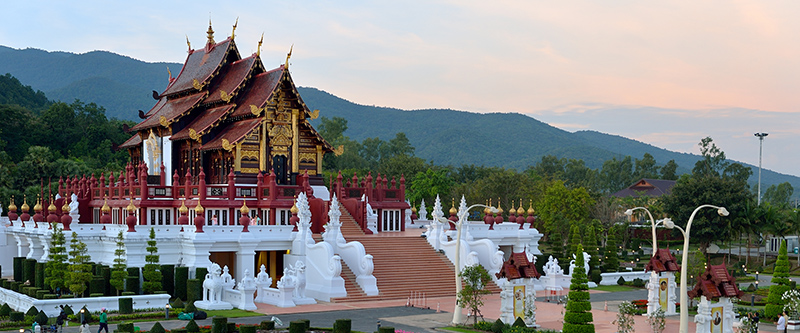 The UIA cordially invites you to its Associations Round Table Asia-Pacific 2017.
For over 100 years the UIA has been working to promote and facilitate the work of international associations.
The UIA Associations Round Table is an opportunity to learn through networking and through practice:
meet representatives of other international associations and share experience and knowledge
gain practical skills and tools to help you do your work better
This year the Round Table Asia-Pacific will take place Thursday 21 and Friday 22 September in Chiang Mai, Thailand. Please join us!
L'UAI vous invite cordialement à sa Table Ronde d'Associations Asie-Pacifique 2017.
Depuis 100 ans, L'UAI a oeuvré à promouvoir et faciliter le travail des associations internationales.
La Table Ronde d'Associations de l'UAI est l'occasion d'apprendre au travers d'échanges et par la pratique:
rencontrez des représentants d'autres associations internationales et partagez expérience et connaissance
acquérez des compétences pratiques et des outils qui vous aideront à améliorer votre travail
Cette année la Table Ronde en Asie-Pacifique aura lieu le jeudi 21 et vendredi 22 septembre à Chiang Mai, Thaïlande. Afin de répondre aux besoins d'une variété d'associations internationales la langue utilisée sera l'anglais. Soyez les bienvenus !
What participants say about the UIA Associations Round Table
At UIA we consider a Round Table a success if the participants go home with new ideas, with increased motivation, and with names of people with whom they want to stay in touch. What do the participants say?
"I am still buzzing from the whole experience and have come back to work this week with a renewed determination and belief in the power of associations."
- Chloe Menhinick, Network Engagement Manager, International Water Association
"I have gained more from the Round Table in terms of networking and opening up opportunities than I had expected."
- Sally Kendall, International Collaboration for Community Health Nursing Research
"It was another great occasion to meet and learn from my peers. Thank you for arranging it so well! I enjoyed every moment."
- Felicitas Wressnig, World Federation of Tourist Guide Associations
UIA Associations Round Tables: What, where, why? from World of Associations News, April 2016
UIA Associations Round Tables: since 2007 from World of Associations News, December 2016